Best statement tights to upgrade a boring look
17 January 2020
Tired of wearing black opaque tights winter after winter, with little to no variation? Let's change this, shall we? We have some of the best pairs of statement tights to upgrade a boring look ready to buy now at UK Tights.
What exactly are statement tights?
'Statement tights' means tights to make a statement. This is, tights you can use as a way to inject in your wardrobe your own personality and creativity. When you wear statement tights, you look different from the norm. You look like yourself!
Statement tights: Birgit Kos wears Oroblu Cloe Tights by UK Tights for Interview magazine September 2019 issue. Stylist: Victoria Sekrier. Photographer Lukas Wassmann.
Does my wardrobe need upgrading?
We know you sometimes have to wear a uniform or minimal smart clothes for the office and you have little freedom to choose what to wear. However, sometimes we choose to wear a boring outfit only because it's the easy option, not because it's the right style for us.
Your wardrobe needs a facelift when you feel like you wore the same clothes day after day. Do look at your clothes and all you can see is that, just like Marie Kondo says, these don't spark joy? A few pairs of statement fashion tights can be your solution to bring back the joy and take you away from the boring plain hosiery you've been wearing.
Five of the best statement tights, ready to buy
Don't hear us wrong; there's nothing wrong with a pair of black opaques or nude sheers, but you deserve to wear something that says 'this is me'; 'this is who I am'. Starting for one of these amazing statement tights.
Oroblu Graphic Puzzle Tights
Geometric prints are right on the spot these days. A chic geometric print like a diamond can drive attention without feeling like it's too much. Wear these with a boring outfit to instantly upgrade your look. The 20 denier Oroblu Graphic Puzzle Tights can be a sophisticated and stylish alternative to plain sheer tights. Also available in a light tanned tone called 'Sun', ideal for the warmer weather.
Oroblu Adelle Tights
You cannot get it wrong with a pair of polka dot tights, especially if you choose the mighty Oroblu Adelle polka dot tights. Not only tights with tiny polka dots look good with literally any outfit you wear, but also make you look effortlessly fashionable. These are a total win for an office look, but also for a shopping day, a meal with friends or a date out.
Another similar style we love is the Fogal Pois Tights, on the higher budget, but simply stunning!
Trasparenze Saffo Tights
What do we love the most about the Trasparenze Saffo Tights, you ask? For a start, the contrast between sheer and opaque panels. It's so cool! Then, the interesting herringbone pattern in the opaque panels (click on the image or the link above for a close look at these). Finally, the overall look of these fashion tights, which make your legs look longer. We can't have enough of this leg style!
Gabriella Caty Tights
In a recent post, we discussed how leopard and other animal prints are huge this season. You can read our post on the rise of the animal printed tights here. If you dare to wear this trend, you should know that we now have a wide range of leopard print tights, from these subtle Gipsy mesh tights to the majestic Wolford Leo tights.
Oroblu Flower Eden Rose Tights
Lace tights are a classic statement tights style. These Oroblu lace tights in the picture above are quite a timeless and classical style, but you can find some funkier lace tights as well, with fishnet panels and, even crocheted panels. On the contrary, we have lurex lace tights, just like our Aristoc Autumn Fashion tights, for a more festive look. As you know, lace tights have been very popular in the last seasons. However, looking at the catwalks, it doesn't look like they're going anywhere. They'll stay on-trend for a few more seasons.
A few more statement tights we love:
Before we leave, we wanted to include in this post a few more amazing statement fashion tights that deserve an honourable mention:
What's your favourite pair of tights? We dare you to ditch your boring everyday tights days and say goodbye to boring outfits once and for all. Who's with us?
You May Also Like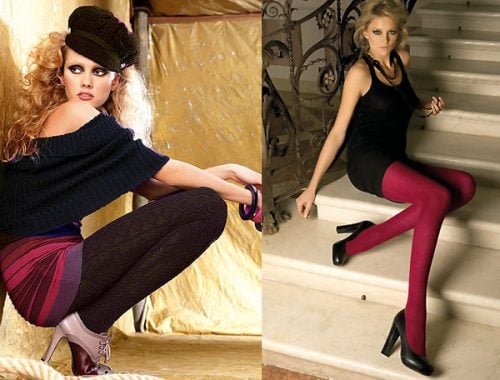 10 December 2014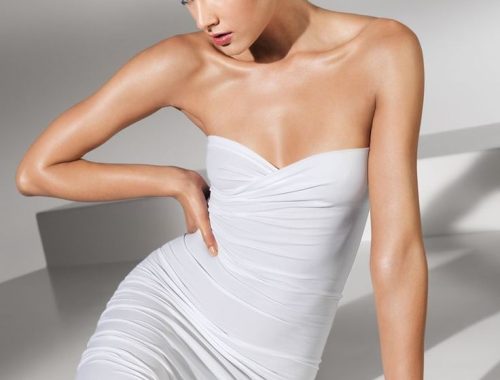 10 September 2014