Summer Sheers
27 July 2009
With summer in full swing, most people are abandoning high denier leg wear in favour of sheers. And of course, the with the weather is getting gradually warmer day by day. Some people are leaving tights alone completely and going bare legged. However, we thing that is just a tragedy. The new Pretty Polly Natural range changes that. These are  a variety of sheer tights, hold-ups, knee highs, and ankle highs are designed to keep the wearer cool. And of course, they enhance the natural beauty of the legs.
Pretty Polly: Innovative Summer Sheers And Other Leg Wear
Pretty Polly has been at the forefront of innovative leg wear since their founding in 1919. Now, with their Natural range, they realize that designing tights to keep the legs cool is not enough. This is why they have also released a range of hold ups, ankle highs and knee highs. This way there is a Naturals design to suit all tastes.
Not only are the products very low in denier to ensure the greatest effect, but are also made from special yarns. This means that they are exceptionally strong, adding a greater life to the product, and reducing ladders and snags.
We have an entire section just for summer sheers why don't you take a look? If you are curious about what high denier tights mean read our handy guide and find out the difference between sheers and opaques.
You May Also Like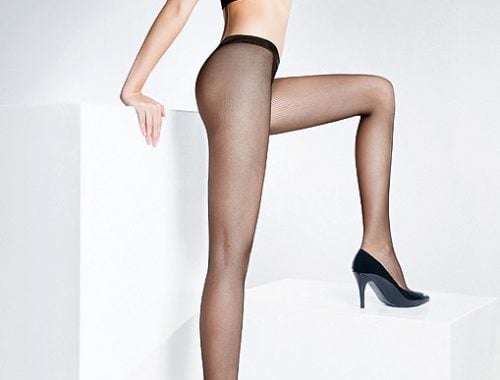 29 April 2015