Pretty Polly's Dancer Tights
27 July 2009
Image is an important part of performance art. And because of this, entertainers will often wear clothing designed to to look fabulous. But they will also wear things to enhance their natural talent and abilities.
Dancers, in particular, utilise the support and compression effect of dancer's tights. They use them to strengthen their leg muscles both to perform better. This is vital during recitals and to slow down the wear and tear of joints.
Pretty Polly's New Support Tights, Perfect For Dancers
With this audience in mind, Pretty Polly have released something great. A range of tights designed to enhance the firmness of the leg muscles. It also stops the onset of varicose veins and ruptured capillaries. These are not necessarily danse tights, but can easily be used for just that.
Pretty Polly Support is a unique product that offers fantastic reinforcement for the leg muscles, and combined with a low denier, is a fashionable item of legwear. Pretty Polly has also provided its buyers with three different varieties of their support products, with light, medium and firm for an array of different supportive tights.
These sheers are the perfect leg wear for supporting the legs. It is especially good for exercising or relaxing and come at an affordable price.
What About The Oroblu Shock Up Tights?
Also in the compression range that UK Tights offers is the Oroblu Shock Up range. This product is perfect for compression of the midriff and pelvis area. And that makes it great as dancer's tights
The Oroblu Shock up consists of a pair of briefs that are inventively designed to fit perfectly. They use elasticised bands that slims the waist, girdles the stomach making the abs appear more toned, lifts the buttocks, slims the hips and tones the thighs. 
This Oroblu product is perfect for wearing to dinner parties and other get-togethers, especially with a little black dress. Oroblu Shock Up is an essential undergarment for figure shaping and comfort.
What Denier Of Support Tights Should I Go For If I Need Dancer's Tights?
Support tights are also available in a range of deniers, from sheer styles to semi-opaque and opaque hosiery styles. You'll have to decide if you want some light denier tights, which are ideal for warmer weather, or thicker styles, such as 70 denier or 80 denier.
For more information on low deniers, read our guide about what low and high denier mean.

You May Also Like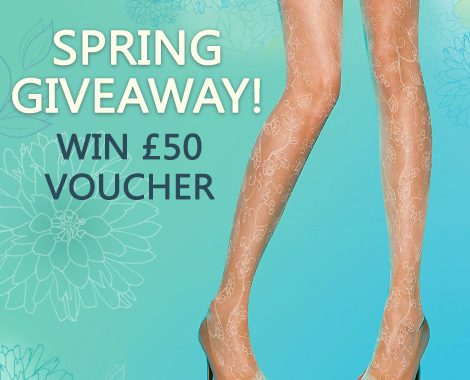 10 June 2016
29 November 2011