The Mysterious Art of Looking Fantastic!
4 August 2011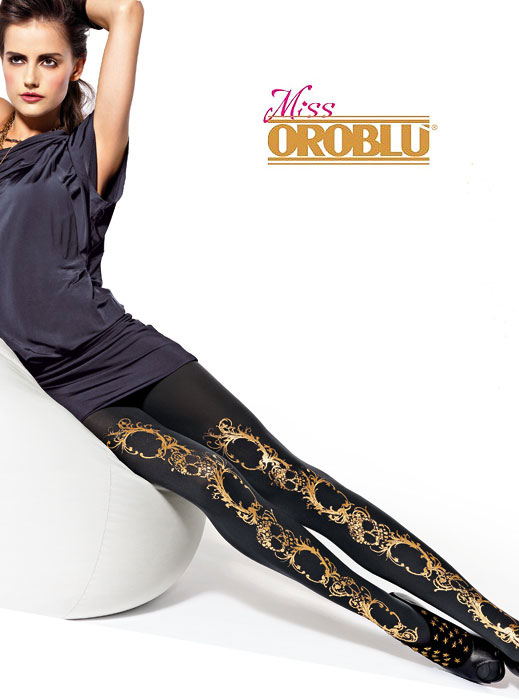 Miss Oroblu, the enfant terriblé of the fashion tights.
This really is the only way the fashion blogging community can describe Miss Oroblu. Her pieces defy convention, shout in the face of normality and wickedly mock the mediocre. They can't be pinned down in one spot and as soon as you think you know them, they surprise you, and send you back to square one.
Thankfully, every surprise we've gotten from them is a pleasant one.
The name of this piece is very clever. "Mystery". It's an exceptionally beautiful, artfully designed pair of fashion tights, but it also has a few hidden surprises. Not to speak on anyone's behalf, but when you see this design for the first time, we think you see a lot of ostentatious pattern, but you don't really pick out the subtleties right away. Did anyone spot the hidden image straight off?
Woven into the motif are a series of bejeweled skulls.
Well, who knows, maybe it was just us who took a while to spot it!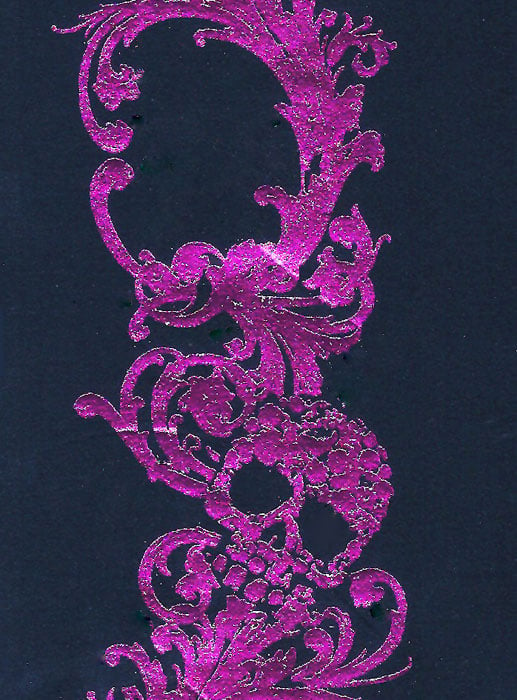 The skulls take care of the sassy part. Where would a fashion tights brand like Miss Oroblu be without that extra touch of attitude in their design? But we think you don't get the whole picture until you link up the skulls with the rest of motif. This is where you can see the name "Mystery" was perfectly chosen.
The rest of these fashion tights is a blend of leafy vines and mysterious ancient symbols. Can you see just above the skull? The curving vines very nearly meet one another, and then stop, almost in a love heart pattern. It reminds us of centuries-old jewelry. A kind of precious bracelet. Replicas and recreations are quite popular today, you might even own one yourself. The overgrown leaves, the swirling markings and the foreboding skull makes this look like something out of an adventure novel. It's a kind of hidden treasure hunt tale, like something from an Indiana Jones movie.
Good designs, when you look closely, pay tribute to the people they get their inspiration from. The fantastic ones tell a story at the same time. It looks to us like this scene would fit well in an Ancient Aztec palace, full of hidden gold and enchanted trinkets!
Miss Oroblu's sensual designs say so many things to different people. Mystery Fashion Tights say "Punk Rock" to the people who spot the skulls first. Other people, when they step back and see the elaborate swirls, they think "Renaissance".
Miss Oroblu are wild, but they're in control, and they know where they're going. Some of their fashion tights are made for just one kind of person. Others, like Mystery, are made to fit you, whatever your style.
You May Also Like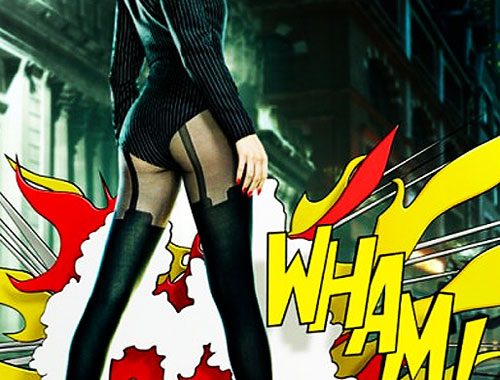 26 October 2011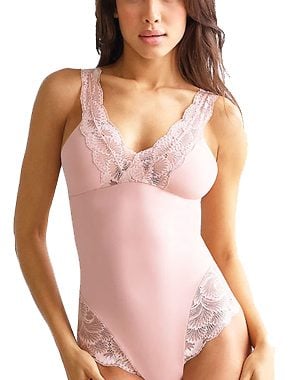 15 April 2021