To Die For
18 January 2013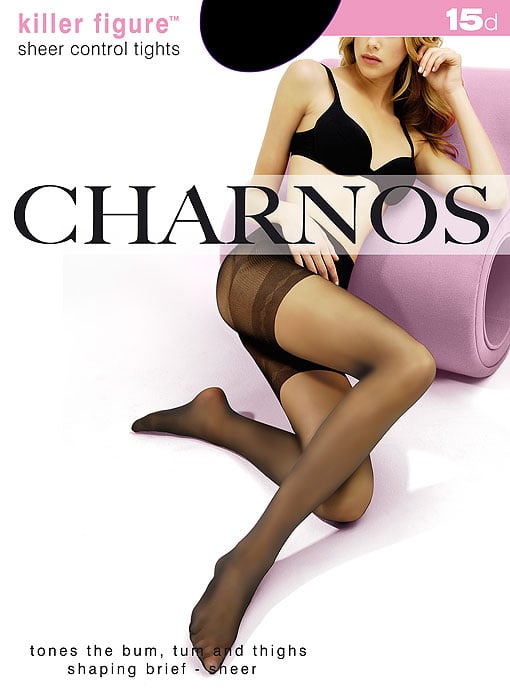 Charnos Shaping products have been with us for a long time, carefully building their very well deserved reputation. Now, an almost perfect design has been improved once more by it's superb and dedicated design team. The new Charnos Killer Figure range is now even more brilliant.
As featured in the FT Style
Featured in a recent Financial Times article, Killer Figure garnered some attention when a study showed 90% of women said Charnos' new range made their legs feel more toned and added a beautiful finish.
Knitted with a revolutionary new yarn called Emana, Charnos Killer Figure is stronger and more luxurious than ever before.
The new redesign doesn't stop there though. Charnos have also looked to the Earth itself for the very best Mother Nature can provide.
Vitamin E and anti-oxidants have been added to reduce premature ageing, sea kelp extract is used in production to combat cellulite and shea butter is infused with the fabric to soften and moisturise your legs.
Killer Figure is no longer just a range of support tights, they're the premier support tights in the legwear world. With nature and the best of human ingenuity behind them, they're entirely unbeatable.


You May Also Like
6 June 2011
18 September 2021