What Say Thee?
4 October 2011
Italian hosiery designer Trasparenze gives us classical French decor. Cervin gives you faithful recreations of the Roaring 20's.
But Charnos are going way back to the dark ages with something brand new. Armery. Unique, original and charmingly Medieval.
Cue the Lute
See what we mean by Medieval? Charnos' new Armery photography looks like something from Green Sleeves… except, of course, they're black.
One thing we should mention. Armery isn't the work of just Charnos. Although only someone as skilled as Charnos could have pulled it off, they're one of a duo. Charnos shapewear, lingerie and hosiery group are teaming up with Mary Portas, the retail sector's tireless and prolific voice of fashion. And after her hit TV program was a success internationally, she's been nicknamed after the show's title… Mary, Queen of Shops.
Another Middle Ages reference! A pattern is beginning to emerge.
If you don't know her work, then we'll do our best, for a person who never watches TV, to bring you up to speed. She enters your small little retail outlet, sans owner, and micro-documents everything. She then awaits the return of owner, swishes magic wand (and sizeable BBC-backed budget) and revitalises retailer. She has the very best business sense of those folks from Dragon's Den combined with the angelic mission statement of Extreme Makeover.
But don't worry, faithful squires. Mary Portas is not here to aid a struggling UK Tights. She's working on the fashion half of this new release. Armery is a design innovation that she has helped give life to. Like lace tights, lace armery (above) is a fashion statement (and eyeball-magnet) for a different part of the body.
The reason why lace is popular is simple. It is notoriously visual! Lace is one of the most appealing and pleasant patterns around. It compliments your frame while being intricate and interesting in itself. So now, your whole physique can be given the famous lace treatment!
But Mrs Portas doesn't cater to one particular style. After all, fashion is only as wonderful as it is diverse. This is the Opaque Armery. Mary Portas has a beautifully simple version that contrasts the complexity of the lace. These are soft, warm and comfortable, intended as a fashion accessory in Winter.
There's always been a challenge in looking fabulous in adverse weather, but this is solving the problem. Where did your eyes glide to when you saw this photo? The arms stay comfortable and warm, but the shoulders are left free. A clever ruse to direct attention to the neckline and collar.
Every version of this product seems to be wonderfully attractive.
Armery is diverse, but with the same clever goal in mind. These are a new phenomenon, so we can't compare them to anything else, but we think that's quite a good thing. Get yourself a pair and try them out. Experiment! We know that Charnos have made this product to inject some variety in fashion. They want something new to happen.
You May Also Like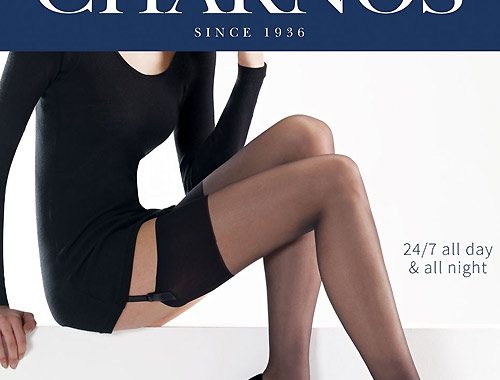 18 June 2020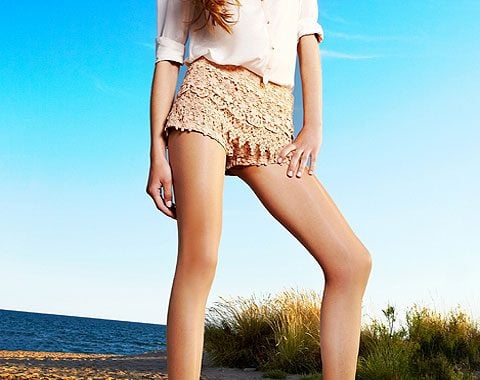 21 June 2013