13 Reasons not to Wrap Up This Winter
1 September 2010
As Winter fast approaches, be prepared for one of my occasional mega-post on new Winter ranges.
If you've read my post on Trasparenze recently, you'll know what I'm talking about!
So, for my second Winter post, we head back to Italy with Levante, their thirteen new designs and why you shouldn't wrap up too much this season.
Levante Garda Lace is our premier design, and what a design! Lace tights are forever popular and designers will release at least one in each new range, but these fashion tights are exceptional. The larger lace pattern makes this a bold look, and makes it one of the most tasteful lace patterns this season.
Levante Contrast Circles, you can tell by the photography this was designed with smart and chic in mind. Black tights have always been a fixture of women's suits, but the white circles on this design give work wear an eye-catching advantage.
Another Levante 2019 Fashion styles we love
Opaque Punto is intricate, complex and fits in perfectly this season. The mesh of diamonds and snowflake white dots make it an ideal winter design.
Italian Argyle. Fashion tights don't get much more striking than this. The sumptuous pink and lake green mixture makes for a warming addition to your winter wardrobe.
Toning Hoops, a classic ringed look, fantastic for add colour and verve to your plainer outfits. Levante have taken an old favourite and given it the most fitting colour scheme.
Levante Airskin. With these fashion tights, you can keep your legs on show and not worry about keeping warm. Our snuggest tights yet, 150 Denier will handle winter quite nicely, I think.
These styles are pretty cool, too!
Sheer Cut Diamonds use leg wear to its greatest potential. The verticals act as a seam, and keep your legs looking long and slender. But it's the diamond mesh that provides the eye-catching element to these truly innovative fashion tights.
Opaque Window Tights. How can you hide yourself behind a long coat with these on? A gorgeous arabesque honeycomb pattern that should work very well with the tones of the new season. Ivory is always a fantastic way to give a softer edge to striking Winter whites.
A unique design, Sheer Brix is futuristic, but entirely in the minute. The brick patterning keeps attention at the calves with long skirts, but adds an interesting seem around the thighs with your shorter numbers. Levante's most versatile yet.
Levante's Sheer Dot Dash Tights, a design I can't describe and one you have to see for yourself. The whole piece is a mixture of different affects that come together beautifully. Office wear? Perhaps. But for me, these were made for catwalks and Saturday nights.
A variety of the Levante Punto style
Contra Punto Hold Ups, the snowflake-dotted cousin of Punto fashion tights, is a design with a warmer pink colour-scheme to complement its tights counterpart, this time including the most original lace tops I've seen this season.
Punto Rib Hold Ups, a subtle design using an old leg-lengthening favourite, ribbed lines. Pairing these with heels will double the effect and will result in a winning outfit!
And now for my favourite, Levante Filigree. If any of Levante's new fashion tights make you want to throw away thick trousers and long skirts, it'll be these. Lavish designs are always a favourite from Italian designers, but these look more like a French regal design to me. A true Marie Antoinette item, and not to be worn with anything less than the most stunning dress!
So, now you know why swrapping up take a closer look first. Unfortunately, there just isn't enough room to put all the pictures up here. Take a look at Levante, and if you liked this review, make sure you subscribe to get free reviews by email, for reviews on all sorts of stunning leg wear designs. Until then!
Do you want to read more? Check out our guide for winter tights.

You May Also Like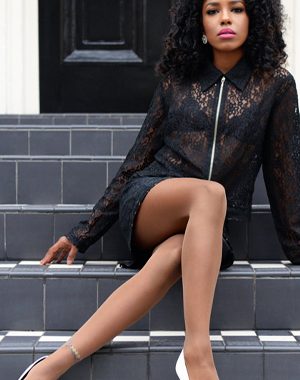 3 February 2021
5 March 2018
28 March 2014