Trasparenze is Back… Again!
7 September 2010
I must extend my apologies, it seems I've missed out some important information on one of my last posts.
A few days ago, I wrote about Trasparenze and their new Winter fashion tights. Well, it seems even that mega-post wasn't quite as long as it should have been.
Two extra Trasparenze products have been added since then so this post will be an extra and unexpected fashion tights review!
The Italian designer is fantastic at producing all kinds of hosiery, but their mock stockings and mock hold ups are where they really specialise. Trasparenze Fay, the first pair of fashion tights for this review, is the perfect example of why they are the world leader in their field. The bows have been a feature of this season's collection and they have proven a fantastic way to lengthen your legs, while the spots draw attention to the curve of your calf. These fashion tights are beautiful, and you can see their quality straight away.
We love writing reviews here!
One great thing about writing reviews after the other Winter products are available is that you already know what's going well this season. The Fuyo Strip Panty has probably been our best seller so far, the Seisho became an immediate favourite and the Riki have been a very well received pair of Winter fashion tights. The thing they have in common? Opaque legs. View the Fuyo Strip Panty, Seisho and Riki fashion tights here.
Trasparenze Gelsey
So when I saw Trasparenze Gelsey, I knew it was going to be a customer favourite! The opaque legs are beautiful on these tights, but it's the waistband belt-and-clasp design and the thigh-high design that makes this piece special. It really has to be seen to be appreciated. The colouring and the contrast are striking, and the thigh design gives this piece the regal look it deserves. This is my favourite opaque of the season!
But don't just listen to me, look at them for yourself and you won't be disappointed. All the new Trasparenze items are available from the main brand page, so if you haven't already, take a look!
And if you haven't subscribed to this blog yet, go for it, or you'll be missing out on all these neat product reviews! Simply enter your email address and you'll get all your posts sent straight to your inbox, good for you!
You May Also Like
1 August 2013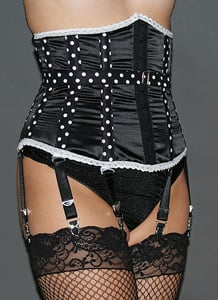 3 February 2010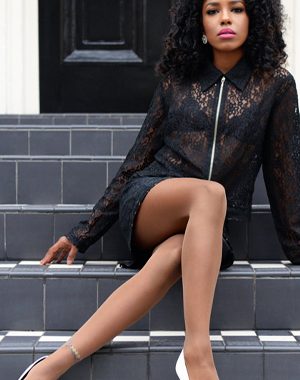 3 February 2021