Active Legs
23 November 2009
Support tights are not a new phenomenon and are certainly not news to people. But rarely do we find hosiery that is supportive and nice to look at. Oroblu, an Italian designer, has mastered the combination of practicality and style. Active Legs is the new range from Oroblu designed to give leg support and compression, as well as offering a fashionable alternative to the standard compression hosiery.
The fashion elements of these tights and hold ups are evident, but one thing that should be mentioned is the technology that makes them so effective. These tights use graduated support. They start with a low compression at the waist and finish with a high support factor at the ankles. This is the place where the blood in our legs tends to pool, causing aches and pains. The very top of the tights supports the back lowering the stress levels on the tail bone. The thighs have a 5/7mmHg compression factor, equal to light support tights. The knees enjoy a higher factor of 8/10mmHg, on a par with medium to firm support. The ankle area is the highest compression zone with a count of 12/14mmHg. This is perfect for stimulating blood flow and warding off tired feet.
Although most of the Active Legs products are 70 denier, they don't appear as an opaque. Instead, they have the sultry appeal of a sheer. These tights have something for every wearer, whether it be fashion, support, health or comfort. Oroblu have released a true gem. And they have surely set a new high for practical clothing and a new for fashion.
NOTE: Oroblu's has discontinued the Active Legs range. Why not trying instead the Oroblu Repos 70 Tights?


You May Also Like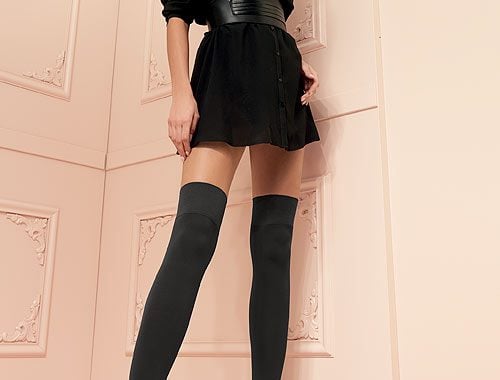 25 February 2015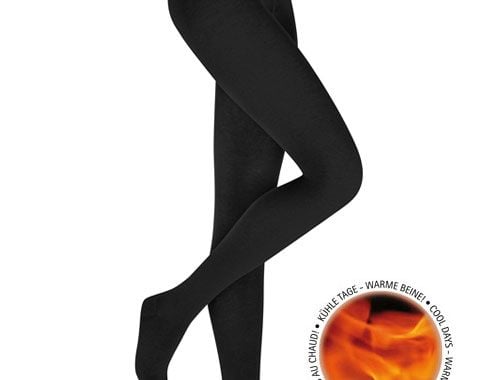 15 August 2013