Wolford Travel: The Essential Travel Collection
5 September 2017
We admit it. We have a packing issue. We always fill our suitcases with endless "just in case" garments we never get to wear. Whether we're going away for a week or a just a weekend escape, we load ourselves with more than we should carry out of uncertainty. Thankfully Wolford has come with help. You won't have to do this anymore! What if we told you Wolford has selected the essential pieces ideal for travelling that will make packing easier for everyone? These comfortable and multi-functional styles are space savers that will help you survive and succeed in every occasion.
Wolford is a life-saver! If you want to invest in a good basic wardrobe, you can always trust Wolford. Why not investing in a few good-quality pieces you can take with you anywhere you go? It's easier than you think. Just add these Five styles to your travel packaging list and you'll have most of your packing sorted!
1. The New Wolford Travel Leg Support Tights
We love these new Wolford travel tights with leg support. These matt tights with a delicate pattern support the areas of your body that matter, and ensure comfort when standing or sitting down for long periods. The knitted heel guarantees a precise fit, and the toes are reinforced for long-term wear. The knitted waistband is wonderfully soft and provides a perfect fit. An attractive, eye-catching accompaniment.
2. The Timeless Wolford Twenties Fishnet Tights
If by chance you feel nude tights aren't your thing and is still too early to take the opaques out, then turn to the Twenties Tights because, as we all know, fishnets are back. The enduring nature of fishnets lies in their attention-grabbing appearance when in black, and when in subtle nude shade they'll add an extra oomph to any Ladies Day look.
Celebrities love Wolford Twenties Fishnets! Beyoncé, Lady Gaga, Katy Perry, Rihanna, Bella Hadid and a long etc. have been spotted wearing them! 
3. A Winter-Winner: Wolford Velvet 100 Leg Support Leggings
Travelling to somewhere cold? Try these footless tights! Naturally stylist, opaque with a flattering matt effect. Not only they have leg support, but also efficiently and comfortably contour your stomach, bottom and thighs! A high-quality, functional basic item to have always with you.
4. A dress? A skirt? Both! The Wolford Fatal Dress
Or how we like to call it, the quick-change artist. A dress that embodies multi-functionality, effortless elegance, comfort and feminine self-confidence. The length of the dress can be altered and transformed into a skirt and a top. From morning to night, the Fatal dress never lets you down.
5. A Wolford bodysuit from UK Lingerie!
Wolford bodysuits are stylish and fashionable, that's why it's a must-have for a wide number of celebrities and fashion stylists. Wolford suggests two bodysuits to complete your Wolford travel pack: The Jamaika string body and the Wolford Colorado body, in the picture above, which is available in string or regular version. Maximum comfort and relaxed elegance, which can easily be combined with your favourite pair of tights, hold ups or under your jeans for an extra touch of class. Countless outfits full of femininity are awaiting for you. A styling essential for today's woman.
What Wolford style you always pack with you when travelling? What's your favourite in this guide? Share it with us in the comments below!
You May Also Like
24 November 2014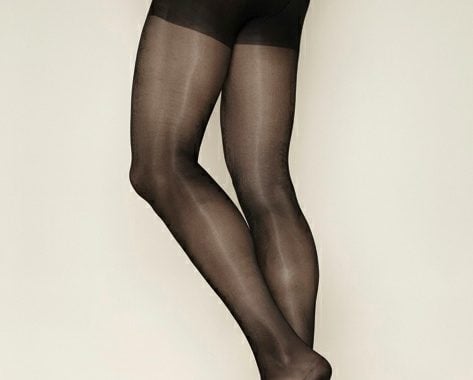 14 September 2010