Bamboo – Making Your Hosiery And Lingerie Truly Special
28 February 2022
Fashion is all about the next big thing, trends, novelty, and what is in vogue. You might be surprised to see how many incremental changes an industry is so focused on the new and exciting. In the world of clothing and fashion, big new improvements are often slower than in many other realms.
Fashion designs themselves are not what we mean. New designs are always cool and innovative, of course, but the fabrics are often harder to innovate with. There are always new and curious materials and fabrics on the horizon, both natural and synthetic, but they usually build on what came before them. Often you hear about how they will innovate your wardrobe with fantastic qualities and attributes. Or that it is more environmentally friendly by being biodegradable or made more responsibly.
A lot of times, those materials are a real improvement on what comes before them, but rarely do we see a fabric that is a real innovator. Well, now that has changed. We have something that takes environmentally friendly, socially conscious fashion, and comfort to a whole new level. What is the fascinating new fabric exactly? It is the humble bamboo plant and the fabric you can make from its fibrous stalks.
What Is So Great About Bamboo?
That might be an odd choice. Surely bamboo is just a rigid stem and isn't going to give you a soft fabric like a cotton plant might, correct? Well, that is not the case. Bamboo tights and other clothing are becoming a popular trend right now; thanks to the humble material being an actual miracle fabric. It has all the qualities that we would look for in something that we want to recommend as a drastic alternative to the more conventional materials that people wear. So what is it that we love about this beautiful fabric so much? Well, let's have a peek at the more technical aspects of this beautiful material and see what it can do for you.
Bamboo Is Hypo-Allergenic
Among the first and most exciting qualities of the world of bamboo tights are that they are hypoallergenic. That means that those who find wool itchy and cannot wear certain animal-based fabrics due to allergies need not worry. And those other skin irritations that come with fabrics that cause discomfort are also mitigated. If you find any particular fabrics difficult or a nuisance to wear, unless it is linen and how creased it gets, which no one quite knows how to solve, then switching to this material with likely improve the situation.
Perfect For Moisture Wicking
This is one of the best parts about bamboo tights and bamboo socks in the summer. They are superb for wicking moisture away from your body. This fabric stays much fresher and for far longer than nearly anything else. Cotton is the obvious choice for natural fibres these days, but they are less environmentally friendly, and once it is wet, cotton is tough to dry out. This miracle material solves both these problems; it is excellent for staying dry and cool and is better for the planet, something we will explore below.
It Is Also Anti-Bacterial
It is naturally anti-microbial and anti-bacterial. That means that it is not only breathable and dry, but when you have been wearing a garment for a long time, it is not going to have any unpleasant marks or stains or aromas. If you want bamboo for outdoor wear, especially as sportswear or for any country walks or hiking, bamboo-based clothing and lingerie will be ideal for this. It will not be unpleasant to wear even after an entire afternoon of hiking. This also means you can wash them on a much lighter wash than conventional fabrics, extending their life and making them more ethical, as replacing your wardrobe requires the production of new fabrics, which is one of the most environmentally taxing activities in day to day life.
Bamboo Is Environmentally Friendly
And this brings us to maybe the most exciting part of this whole new frontier in leg wear and lingerie; which is just how environmentally friendly this type of material is. Bamboo takes only a small amount of space to grow vertically. Flower-like plants like cotton take a lot of space and wool requires the sheep have room to range and graze. This means bamboo does not require cutting down and clearing a great deal of land to produce. It also grows quickly, so the yield is often much higher, which is the best thing for keeping the price down.
Can I Also Get Bamboo Socks?
Absolutely! When we first encountered bamboo as a garment fabric, the first type of ga. It makes sense, as the moisture-wicking and anti-bacterial qualities are ideal for sports socks, so many great socks are being produced. The mighty cotton sock should be instantly dethroned as your Queen of Sportswear now that bamboo can be a part of your repertoire and your gym bag. You should have at least one pair of bamboo socks in your wardrobe for the gym to see how they compare against other more traditional socks.
What About Bamboo Nightwear?
Yes, of course! Nightwear is one of the best options for bamboo. The breathable, anti-bacterial, and moisture-wicking qualities of bamboo make for the best nightwear. This is the number one garment of choice for using this material. Half of our current lingerie and hosiery range made with bamboo is nightwear. Want the softness and comfort of cotton? But all the other qualities bamboo provides? Then try Pretty You London. It is the first brand that has made their range with bamboo lingerie and nightwear and they are true pioneers.
You May Also Like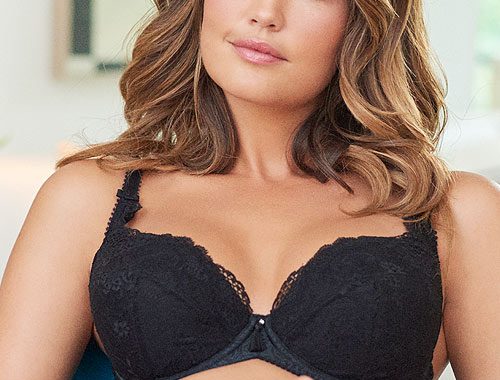 27 July 2021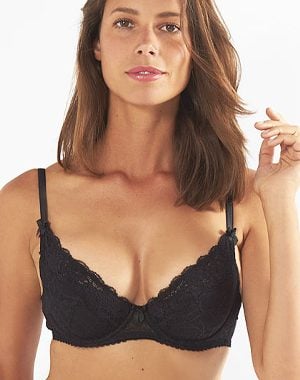 4 November 2020
11 October 2017