Pretty You London, Reclaiming The Best Of Nightwear
2 February 2022
Pretty You London is the latest brand to join our ever-growing lingerie family. We always love new brands coming on, of course. But there is something about lingerie and nightwear brands, in particular, that excite us. Not that we do not love legwear, it is our bread and butter, after all. But lingerie has always been very exciting for us and has tons of creativity and talent in the sector, thanks to the fact that there is so much more you can do with a bra in terms of design.
But nightwear is often even more exciting. It is an item of pure luxury, something that you may not need at all if you are the jogging bottoms and t-shirt kind of gal. But that is why we love it. An item that is purely an option but filled with beauty, luxury, and potential. It is a realm of pure creativity. And that is where you get designers like Pretty You London coming in. They always have something amazing to show us all, and their new collection, the first to be brought to UK Tights, is simply magic. So what exactly is so special about this designer specifically? Is it their style? Their levels of comfort? Their fit? Let's have a peek and see what is so loved about them.
What Makes Pretty You London Worth Trying Out?
Well, as you can guess, we are a stickler here for having our brands give you plenty of all these qualities and more. We don't want something comfy but boring, eye-catching and kind of a pain to wear. So Pretty You London ticks all these boxes, but that doesn't mean it has no particular specialities either. If we were to pick out one thing about this designer to write home about, it would be their fabrics. Pretty You London almost always make the base of their designs bamboo fabric. This is a favourite choice of the designers that want comfort and silky soft fabrics above all else. Bamboo has so many great properties, but how much more exciting and cool can it be than good old fashioned cotton? Is it that big of a deal? Well, we're going to take a look at exactly what it is all about and show you want you might be missing out on.
Why Should I Try Bamboo Fabric In My Nightwear?
Bamboo might be what is often called a "miracle material". It is incredibly easy and cheap to grow, so the cost to make them is lower, and they are often less expensive to buy. This is an excellent option for those who want something just as comfy as cotton but even cheaper still. Bamboo nightwear is also more environmentally friendly. It grows at a very fast rate and grows vertically, meaning you don't need to clear very much land to grow the bamboo in the first place, and it is biodegradable.
But it is not just good for the planet but also good for you. The best part about bamboo is its biological properties. The fibres made from bamboo are hypoallergenic, so worry not if you are ever irritated by wool or other fabrics. It is also thermo-regulating, so you will never be too warm with bamboo. It is also naturally anti-bacterial and anti-microbial, so it stays fresher for longer and won't be any trouble at the bottom of a gym back, let's say.
So Why Choose This Fabric And Why Wear Bamboo Nightwear?
For nightwear, the choice of this revolutionary fabric is obvious. At night, you sweat more than you might think. That is the first reason that the most breathable fabrics are chosen for nightwear. This makes bamboo a great contender for the number one choice, and Pretty You London has made it a key part of their appeal.
The other reasons why the fabric is great are mentioned above, but they do make a difference for nightwear specifically. Breathability is a fabric that means that heat rashes are no longer an issue and restless nights disappear. Hypoallergenic means no more skin irritation if you have difficulty wearing certain fabrics. It is rare to have acute reactions to skin contact with certain fabrics, and most people do not know if they are using fabric they probably shouldn't be. Now, you need to worry no longer that your sleep is interrupted, as Pretty You London will solve that problem. And of course, anti-microbial fabric means that you wake up feeling much fresher and often that feels more well-rested.
Is Pretty You London Just About Great Fabrics?
Absolutely not! They are just as stylish as they are clever in their designs. They adore the classic look of nightwear as it used to be before the more casual styles of joggers and shirts became popular. Although they do a few casual offerings. Pretty You London's loungewear is all about the more formal and stylish approach to design; like button-down tops and more structured bottoms with pockets and a more shapely look.
This is a style that is coming back for several reasons. Chief among them is that there is little reason to buy more casual pyjamas when you can have a few old t-shirts to wear. But if you want something dedicated to nighttime wearing, why not go for the more structured pyjamas? This is always an excellent option for those who want something a bit more comfy and nice to relax in than gym clothes but don't see the point of getting, well, pyjamas that fit just like gym clothes.
And that brings us to our other reason for recommending this type of nightie or loungewear. Old school pyjamas with button-down tops and tailored pants are so much more comfortable. They are stylish too; but that particular shape was chosen because these types of loungewear conform to your figure perfectly and move as you move. That might sound like it is more suited for a busy lifestyle. But remember, you toss and turn in your sleep, too, so the ability to move a little more freely is very important. It makes a night much more restful if you aren't wrestling with your collar or having to readjust your bottoms too much.
Should You Try Pretty You London For Yourself?
In short, yes. They have some of the finest nightwear out there. Their night clothes are amazingly soft and comfortable. The fabrics they use are rivalled by none for pure technical skill and ease of wearing. They are stunning to look at and full of elegance and chic style that is just really fun and feminine to wear at night.
Pretty You London is one of the most wonderful and interesting brands in the world of lingerie. They need to have an eye kept on them for those that want quality and demand a little more out of even their most private clothing than the average you might find out there. If this is you, and you are in need of some new sleepwear, then try Pretty You London first.
You May Also Like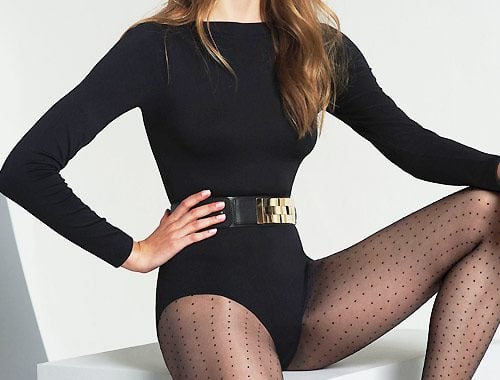 17 January 2020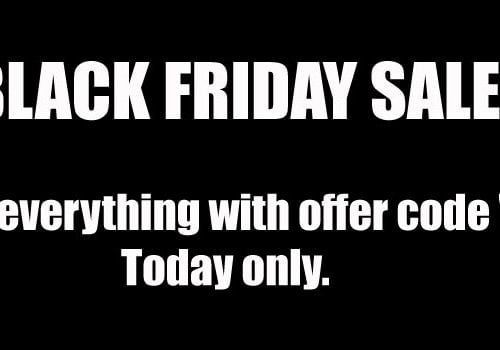 22 November 2012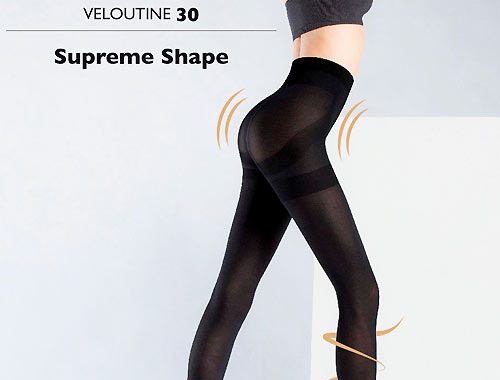 11 February 2019