A Deep Dive Into The History Of Fishnet Tights
25 January 2022
There are many contenders for the number one spot for the most classic type of hosiery. All kinds of design conventions stretch back decades or even centuries. Some have survived to become everyday patterns. Others are pure novelties and are for a few special occasions. But no matter how old or how new, how popular or how niche, nothing is quite as uniquely loved as this humble favourite. But why this particular item or style? What is it about this old favourite that people love so much? And why is it synonymous with the sultry and the sexy? Let's take a quick look at the history of the fishnet to see just how fishnet tights became the icon they are today.
The History Of Fishnet Tights
Fishnets are fascinating but their origins are shrouded in mystery. So many sources exist on the exact point of origin of the humble fishnet. One myth to dispel right away is that the fishnet came from real fisherman's nets, repurposed when some ladies didn't have anything to dress up their legs. So they took whatever odds and ends were laying around the house, including their husband's work gear. At first, but you'd be surprised how often a rumour like that spreads around the internet.
A much more credible theory is that it began with the Victorian era. As showing your legs or any amount of skin was seen as shocking, and solace collars and cuffs and skirt trims became big. And soon after, net and lace were used in leg wear. So that if you had to hike up your skirts to tackle a set of steps, for example. Unfortunately for that theory, there isn't much information to indicate whether it was more lace or nets or sheer fabrics, so wearing fishnet tights might not have been as common as lace tights were.
The fashion historian Valerie Steele has an interesting perspective on the history of fishnet tights. She writes in your book that there is only so little evidence about this trend appearing in the Victorian period because the term "fishnets" did not exist at the time. She traces the first uses of nets to the 1880s. With all the spare fabrics available, people began repurposing them to make an exciting and original garment or two, but they never really gave it a term of its own.
The location they were first worn is often given as Paris, thanks to the explosion in cancan dancing. This is thanks to places like the Moulin Rouge popularising this sexy, saucy, and racy dancing. It may have begun here and become popular amongst the younger women in Paris, as something rebellious to wear, as places like the Moulin Rouge were never considered high society venues and were forbidden or taboo for being a little too much on the lewd side.
Whatever is the truth here, it is the case that by 1933, fishnets were most certainly in use, as that was the year the term first entered the Oxford English Dictionary. And it was about this time that they became a big deal in the world of burlesque and vaudeville. Performers like Bettie Page and other seminal wore many backseam fishnet tights and fishnet stockings in their stage shows and pin-up art pieces. By the 1950s and 1960s, they were a staple in racy comedies on the big screen and modelling shoots. This was the time that fishnets entered the mainstream.
What Type Of Fishnets Are There?
The history of fishnet tights is as interesting as the types of fishnet tights you can wear. So now you know where they come from and when. Maybe you are asking what exactly the occasion you should wear them for is? Or you might jump straight to the obvious question, what types of outfits are they best suited to go with? This is a tricky question because the different types of net are made differently and suit various occasions. There are different types of nets, you ask? Well, let's start by covering that first before getting onto occasion or outfit. The main difference is between three different types of net. These are the Micronet, the Whale net and the Fishnet.
Although they are all fishnet stockings or tights technically, that term is often used for all different types. Technically, it should refer to just the regular shaped and sized ones you know and love. You should be able to put at least one finger through the diamonds of a regular net pretty easily, making them a touch easier to adjust. If that is the size of the holes, you have a conventional fishnet and a versatile pair of tights.
Micronets are those with a very small diamond opening. They are often mistaken for regular sheer tights, patterned tights or tulle tights at a distance if the next is small enough. Tulle itself is a very, very fine net, although we will not count that here as it is only visible up very close and is essentially a sheer fabric to most people. The Micronet fishnet is usually small enough that even your little finger cannot get into them.
And then there is the Whale net, usually made with slightly thicker yarn and much more spacious diamonds. The result is a much more bold and noticeable pattern with large diamonds big enough for you to put several fingers through the net so you can hitch them up a little bit if they slip down whilst wearing.
What Fishnet Should I Wear For Each Occasion?
So what are the differences between these three, and where or when do you wear each one? Well, simple. The wider the net, the racier they are. Or if you'd like, the more you can make out the net at a distance, the more sultry they look. Of course, there are a few exceptions, but we will get to that momentarily.
The first thing to tackle is the regular fishnet with a medium-sized diamond. These give you a more moderate shaped net option between the three. And as such, you should consider these the balanced item to be wearing. They are plenty sexy and are what everyone thinks of when they think about fishnet stockings and tights. They are perfect when worn out on a date or in a club or smarter and more chic locations, but we advise against formal or work attire.
When we say smart here, we mean dressing up for an event somewhere you might let your creative side flow. Not as dramatic as the Oscars, but somewhere that is smarter and dressier than a house party. We do not advise a regular fishnet for the office, a wedding, or a funeral. As mentioned before, these are the exceptions. It is a little too racy for a professional environment, a moment of solemn reflection, or when a new bride wants all eyes on her. For these, we have another option.
A pair of Micronet fishnet tights have all the other occasions covered. These are very stylish and subtle, and if it is a very small net, it could come close to being classified as a tulle. This makes it almost impossible to find something you cannot pair it with. If you want the strength of fishnet fabric but something wearable with anything, micronets are the one. Anything from office attire or a night out at a club, or a fancy dinner date, or even weddings and funerals, Micronet tights are ideal for all these. This technical makes Micronet hold-ups and tights more versatile than the regular kind, despite what we said above. Whilst a regular fishnet has the perfect balance of sexy and straight laced, this has a much more formal quality.
The final option is the whalenet. These are easily the most niche of the items on this list. But like we always say; better to do one thing done well, instead of a jack of all trades approach. Whilst it doesn't have the balance of the fishnet or the wider array of uses as the Micronet, it does one thing very well. It is all about being sexy. You absolutely cannot wear something like this to the office. Unless you are in modelling or something similar, where the racy attire is the whole point.
This is the purview of two places, the club and the bedroom. A dinner date might be okay too. But that depends on what number the date is and how impressive you want your outfit to look. The rule of thumb here is attraction. Whale net tights, particularly whalenet stockings and hold-ups, are all about drawing eyes and dropping jaws. If that is the job that needs doing, then look no further than whalenet hold-ups. Even the mighty backseam cannot compete.
Who Should I Be Getting My Fishnet Tights From?
The very best thing about fishnets is that they are also some of the more robust tights in the world. The history of fishnet tights shows time and again they last and last. Fishnets use a very strong yarn, and each link supports the next in a way that conventional hosiery does not. It means that choosing a fishnet is a straightforward task. It is about picking out your favourite designers and those names you trust to make a good product and going with them. If you are unsure about any names that might have great fishnets, then here are a few to start with.
Dreamgirl is a design that is all about bedroom attire. If you have been searching for fishnet purely for the boudoir, then this is the perfect option. Next comes Leg Avenue, the designer who also makes very sexy legwear items but is as much about the bedroom as it is about the night out. So if you have a girls' night out planned soon, then these might be what you want. And finally comes Trasparenze, the designer that is all about style. A fashion house that loves to incorporate nets into their designs; Trasparenze will have lots of lace and fishnet tights combos and nets with visual effects and other novel and creative things to try. And they are very subtle and classy too so perfect for more formal affairs.
If this is your first time wearing a fishnet, go for a pair of plain black fishnet tights. Also choose a small to moderate net for that versatility we mentioned. The history of fishnet tights shows they are the most versatile. You can get them from any designer you like with a good rating. You will find a whole new world of sexiness and femininity and style waiting for you and a whole new dimension to your wardrobe to discover.
You May Also Like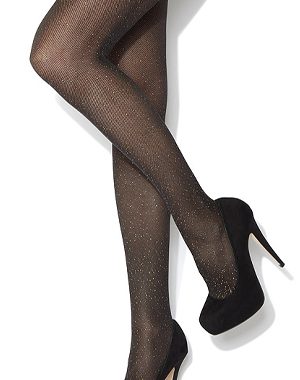 7 December 2020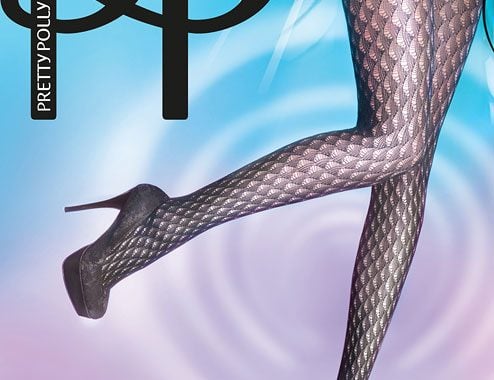 9 August 2011