What Are The Best Stockings For Summer?
22 June 2016
Summer is here and we hope the weather is warm and nice in your place. Like every year around this time of the year, we can read several features about leaving your hosiery in your drawer until autumn. We know many of you decide to keep wearing hosiery with warm weather.
Reasons to wear hosiery in Summer
Do you wear hosiery in Summer? Wearing hosiery in summer avoids leg rubbing and makes your change from boots to sandals and open shoes less painful.
Leg rubbing and blisters are a common issue for people who decide to stop wearing hosiery in summer
Not only that. Wearing hosiery in summer gives you the opportunity to show that perfect leg look only hosiery can give you. Whatever is your reason to wear hosiery in summer, keep reading:
Our favourite stockings for Summer
If you wear stockings at work and you are prone to ending up with laddered stockings, these Charnos stockings are a great option. Run resist 10 denier stockings with reinforced toe and a lovely matt finish.
We always include the Aristoc Ultra Shine range in our rankings of hosiery. Not only because they are Dawn's favourite range of hosiery, but also because they are a truly good product at an unbeatable price. If you're looking for nude or tan glossy stockings for summer, don't look further.
Moving to a more elegant pair of stockings, these Girardi 15 denier stockings are simply beautiful. Available in nude and two shades of tan and a good choice to wear with peep toes and sandals, as you can see in the picture above.
Maybe the most beautiful lace stockings ever seen! They definitely are one of our favourite bridal stockings, but they are also available in powder, so why not wearing them for a special occasion in summer?
The Wolford Individual range is designed for the warmest days and all of you who only wear ultra sheer hosiery. Simplicity and elegance put together to create the most amazing pair of flat top stockings. The Wolford Individual 10 Stockings can only be compared with the top quality stockings in the market, such as the Fogal Catwalk 10 Stockings or Cervin silk stockings.
Do you also wear stockings for summer? What products do you wear?
You May Also Like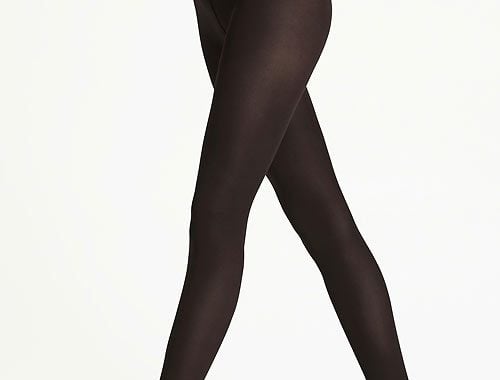 10 August 2020