Wolford Autumn Winter 2016 Is Ready To Shop: Discover All Wolford AW16 Trends
4 July 2016
It's official! Wolford Autumn Winter 2016 collection has arrived at UK Tights and it's ready to shop. One more season Wolford has created a luxurious and sophisticated hosiery collection. Feminine, but very comfortable. Effortless but absolutely chic. Function, comfort and style merge together in Wolford AW16 fashion collection.
Wolford AW16 collection is clean, sophisticated and chic; perfect for the everyday and the special occasion
Wolford designers have created a 24/7 hosiery collection for the busy hosiery fans. Most designs for the season are multifunctional and can be worn from morning to night.
Wolford AW16: Second Nature Collection
New simplicity with an avant-garde appeal. This is how Wolford defines the Wolford Second Nature collection, already available to shop at UKTights.com! Look at the pictures, isn't it an amazing collection?

New simplicity with an avant-garde appeal
From graphically vivid patterns to fishnets and optic prints. Perfect to get that sophisticated look you want for your office look, but also to style in the evening. The Wolford Nele hold ups, also available in tights, seem a good option to style in summer, too. The Wolford Noa Tights are 22 denier, so maybe you can start wearing them for an evening date. Our favourite tights, though, are the Wolford Sina Tights.
We can't help ourselves loving them. What about you?
Wolford AW16: Pure Comfort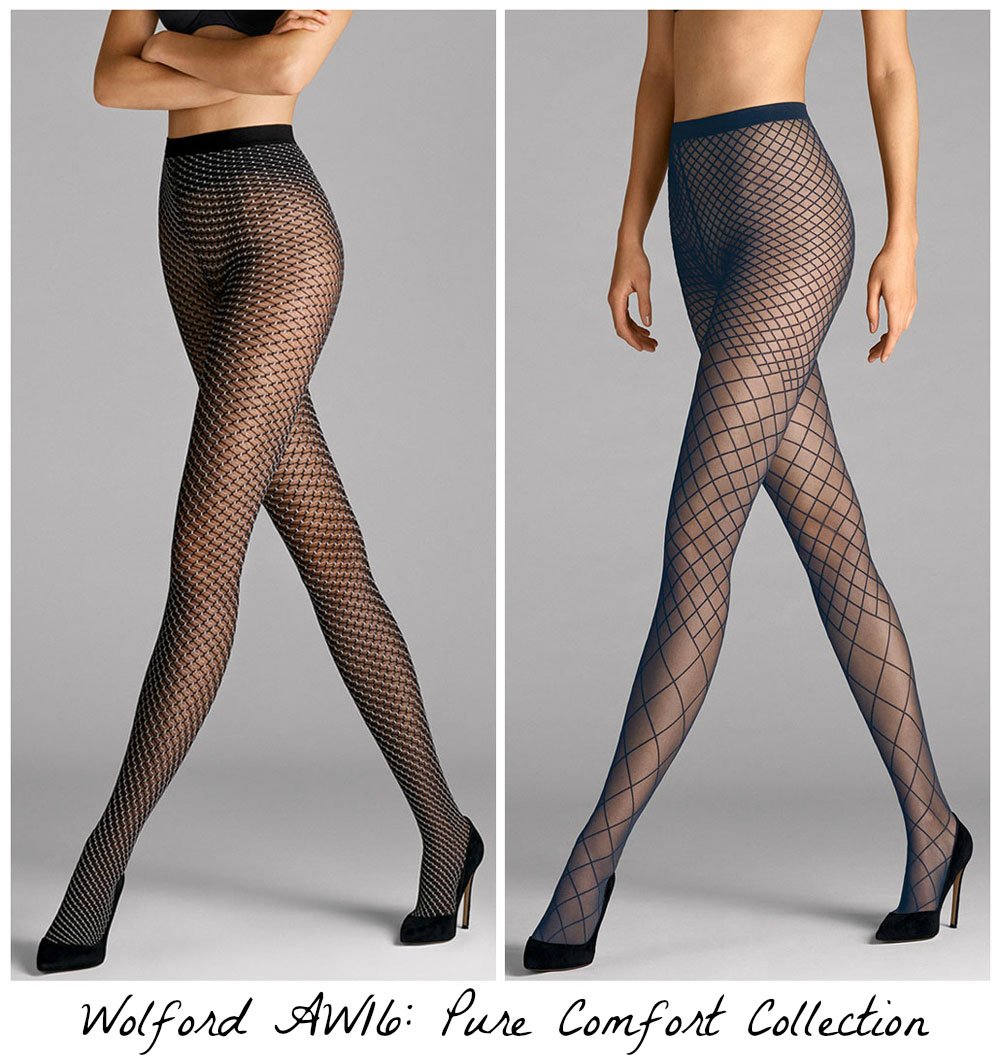 Do you want to get a sophisticated look even in the coldest days? Wolford's Pure Comfort range blends together velour and fleece hosiery with checked patterns and nets. Our favourite items in the range are Wolford Cilou Tights (left), in a lovely monochrome net pattern, and Wolford Karo Tights (right), with a chic diamond pattern.
UPDATED!! Now also available!! Hurry up before they're gone in your size!!
Wolford AW16: Effortless Sophistication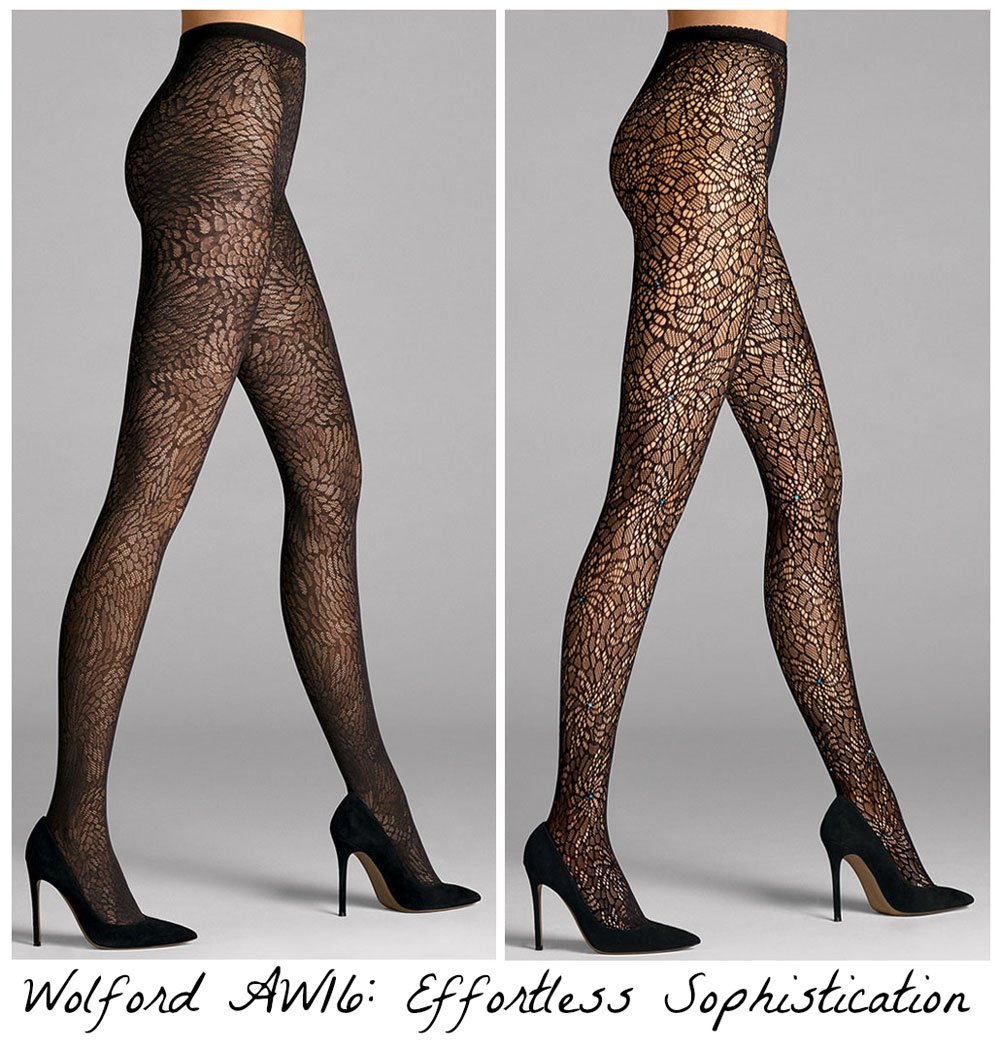 Wolford's Effortless Sophistication range is made to shine, thanks to the use of exquisite materials: lace, lurex, velvet and crystal embellishments. Just the style you want for your social events before Christmas! Our favourites of the collection are Wolford Zoi Tights (left) and Wolford Lace Tights (right).
Available to shop in mid-November 
Do you also have a crush on Wolford Autumn Winter 2016 collection? Tell us in a comment which style (or which styles) you have fallen for!
You May Also Like
10 May 2012
28 September 2010