Best Tights For Winter As Seen On ITV This Morning
12 October 2016
Did you watched ITV This Morning yesterday? Presenters Phillip Schofield and Holly Willoughby were joined by fashion adviser Trinny Woodall to about her choice of shoes for winter. As you can imagine, a winter shoe editorial needs to have some hosiery. It was time to hear her suggestions for the best tights for winter, including of course tights from UK Tights! If you want to know the complete list of tights as seen on ITV This Morning, just keep reading.
The Burgundy Opaque Tights by Charnos As Seen On ITV This Morning
The first pair of women's tights featured by Trinny were the Charnos Opaque 60 Denier Thick Tights (£5.99) in a trendy burgundy. We can't agree more, Charnos best selling opaque tights happen to be the most popular of Charnos products at UK Tights. Every season Charnos updates their colour palette. The burgundy is one of the new colours for the AW16 season, as well as the plum. These opaques are extremely popular in the cold months, because of their unbeatable price and their tones. Dark greens, grey, navy, purples… all of them easy to combine.
Do you like the all-burgundy look with opaque tights and matching faux fur sandals? This look isn't for everyone. Even Phillip Schofield and Holly Willoughby were a little confused with the combination of fur and sandals. It's something we have seen at the catwalks over the past season. Is that something you would wear?
Charnos Sparkle Spot Tights (£9.99)
These Charnos black tights with silver sparkle details are one of our favourite styles for the season. These tights are so cute! Easy to pair with your outfit, soft at touch and very trendy. Lurex and sparkle tights are hot this season!
Trasparenze Gerico Tights (£17.99)
When ITV contacted us asking for advice on fashion tights, we had no other choice than sending these beautiful floral printed tights. The pretty contrast between the orange flowers and the black opaque background makes them ideal to add a feminine touch to any outfit.
Oroblu Audrine Diamond Tights (£10.99)
Diamond patterned tights are the hosiery hit of the season and Oroblu has totally embraced this trend. The Audrine Diamond Tights by Oroblu are not only a good option for winter, but also for the first days of spring, when it's still a little bit chilly.
Jonathan Aston Fishnet Tights (£5.99)
A compilation of the best tights for winter had to include a pair of fishnets. How not! Jonathan Aston has reinvented their fishnets this season, adding new colours, meaning you have no excuse not to wear them. If you think fishnets are too 80's, think again!
What products would you add to the list of best tights for winter?
Image source: Screenshots from ITV This Morning YouTube video
You May Also Like
6 October 2010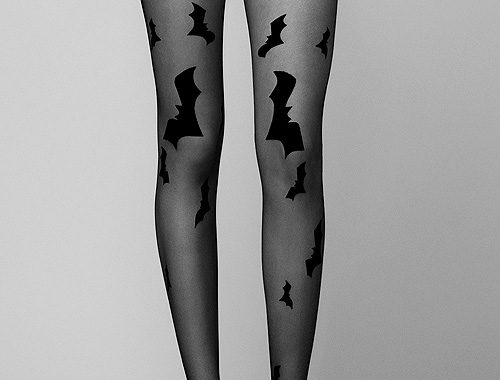 15 October 2021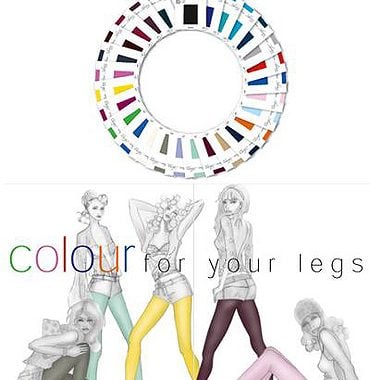 19 April 2011