Four Tights To Make The Best DIY Halloween Costume
21 October 2016
Halloween is here! It's that time of year again. Time for everyone out there to do the thing that they dread the most: finding the best outfit for this years Halloween party! Looking for a Halloween outfit can be a daunting task, but we are here to help. We have the perfect pair of tights for you to make a quick and easy DIY costume. Even more important, to make the best DIY Halloween costume without spending all of your savings, for just one night of fun.
Pamela Mann bat star and moon tights, perfect for a sexy vampire
A black faux leather outfit, red lipstick and one of those mocked pointy fangs you can find everywhere before Halloween (from pound stores to supermarkets) and, the most important, these cool tights with bats, moon and stars by Pamela Mann. These tights can also work for a witch outfit, don't you think?
Pamela Mann All Over Sheer Star Tights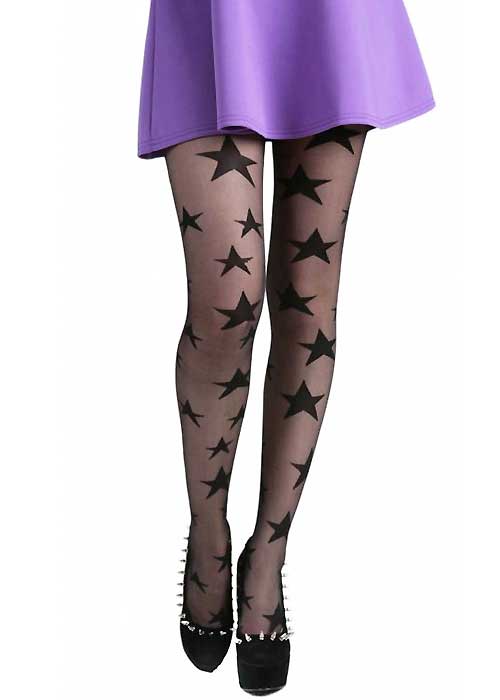 The witch look has always been a staple for a Halloween costume since the early days of trick or treating and fun Halloween get together. Which is why Pamela Mann's all over sheer star tights are the perfect tights for anyone looking to be a scary, yet sexy witch this year to really wow their friends, with it's simple yet stunning black star pattern over a sheer material, this design is perfect for anyone looking for that old school Halloween look.
Pamela Mann Stitches and Blood Tights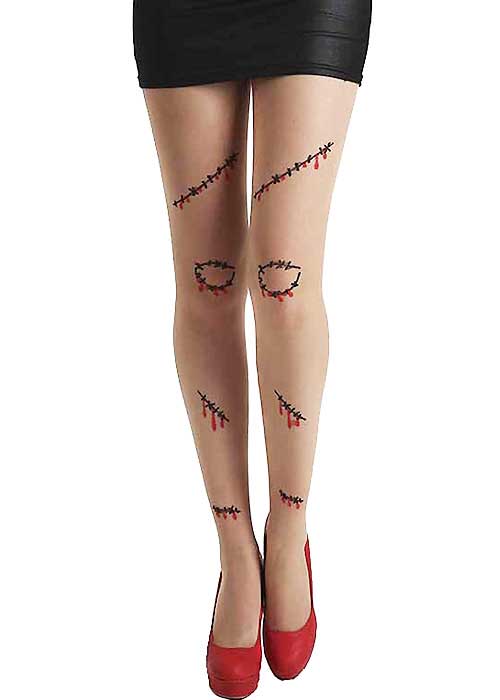 Truly striking and spectacular, this gory design from Pamela Mann will make all your friends shiver in terror this Halloween, as this pair of 15 denier tights gives true Frankenstein-esque vibes to all that see it, and are guaranteed to give second glances from passersby, with its expertly made fake, bloody stitches. For anyone looking to be a seductive, yet scary Frankenstein's monster this Halloween, Pamela Mann Stitches and Blood Tights are the way to go.
PamelaMann Cobweb Pattern Net Tights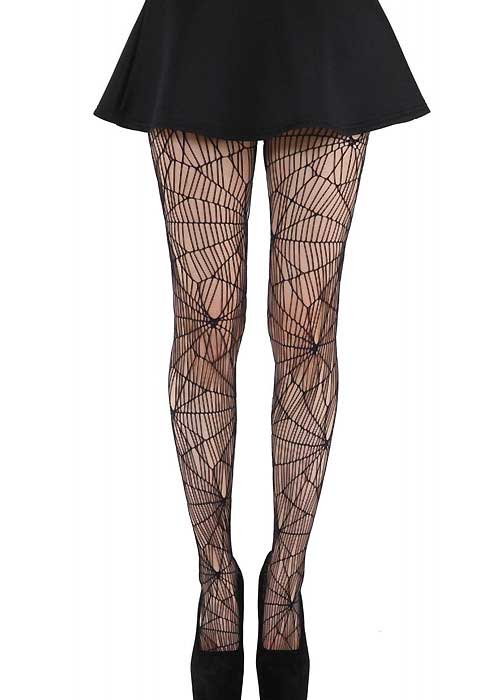 Nothing screams 'Scary' like spiders! And yet, many people this Halloween also want to achieve that perfect mix of terrifying and seductive. Well, Pamela Mann Cobweb Pattern Net Tights are the perfect choice for anyone wanting heads to turn towards you, both in admiration for how sexy you look, and in fear for how scary you look. The funky, yet intricate cobweb tights pattern prove these tights are a must-have for this spooky night, and are a perfect compliment to a frightening spider costume. Another truly great product from Pamela Mann!
What about the Pamela Mann Skeleton Leggings?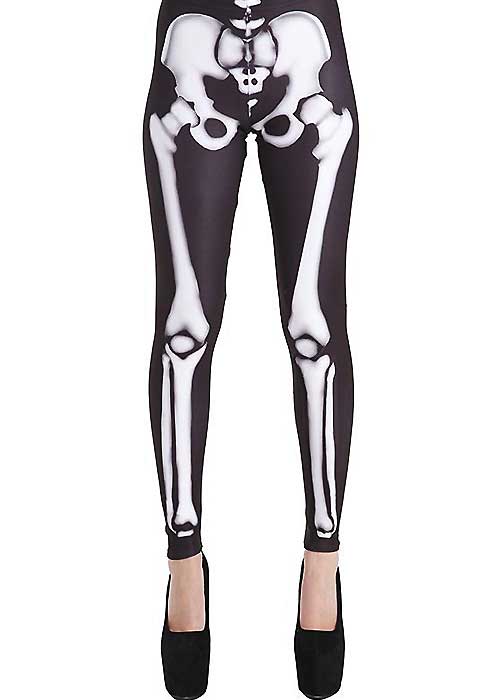 Do you know why Halloween leggings are a perfect choice? Because you can wear them with cosy boots or fancy heels, matching a nice top and that's it, Halloween costume sorted. For anyone aiming to become a spooky skeleton this year, this impeccable design from Pamela Mann would work well with any skeleton T Shirt or costume, without having to pay too much for the full costume! Pamela Mann have definitely gone above and beyond with how many amazing quality tights they have made that are great for Halloween, and the simplistic design of the Pamela Mann Skeleton Leggings is no different.
You May Also Like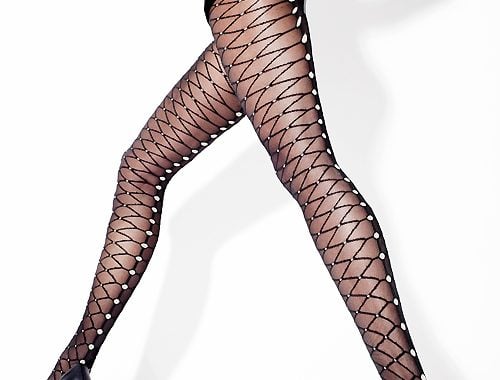 10 November 2015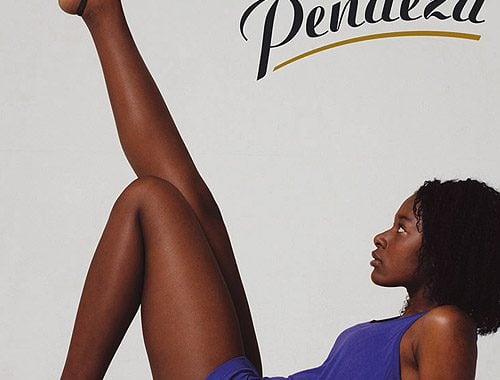 19 December 2014