Fashion Tights, Wear Them With Pride!
4 July 2011
Tiffanny Quinn Art Attack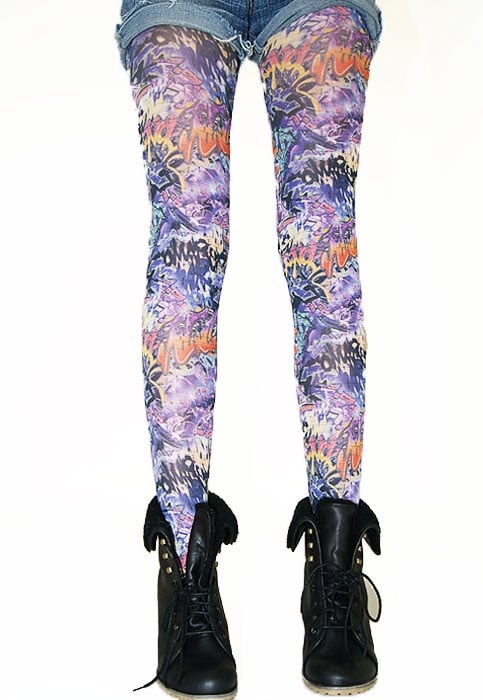 Tiffany Quinn is at her best when she's designing for one particular person. You can guess, by looking at her work, who that person is. Young urban female, fiercely independent, witty, fun, exciting, lashings of personality!
We can't help but being impressed by every Tiffany Quinn collection, but we think they've got the perfect formula with this kind of design. They were put on this Earth to design energetic, expressive pieces, and we think Art Attack is Tiffany Quinn at their most spot on!
A Little Bit of Favouritism
The core colour of these fashion tights is purple, and we're very pleased to see it! Just take a look at our homepage. It's something of a give away about our relationship with this colour. We think we all felt a little flattered by this when we first saw their fashion tights collection for this season. Ms Quinn is exclusive to UK Tights, so when we saw purple, we felt quite charmed.
This is what makes Tiffany Quinn so far ahead in the fashion tights arena. They tend to look at exactly who they want to reach out to and they don't rest until they've got you! It's what makes their designs turn out so precise.
Purple is a fantastic colour for urban designs. Because it has a deep, metallic quality to it, you can give your outfit a cutting edge, Industrial look. Tiffany Quinn have worked with a lot of Punk-revival designs in the past, too. But these have an even more mechanical, underground look to them. Art Attack is to Nine Inch Nails what Punky Diva is to the Sex Pistols.
But purple would be lost on a graffiti design without some eye-catching accent colours. What jumps out at you first? We'd say most people see the orange first. This is where fashion tights really show us what they're made of. If you're walking through an inner city, past some old walls or the side of a building, you'll probably see some street art. People "tag" an empty spot and sign their name or an alias. But one thing that's always unique is the colour of their work. Shades and hues are the perfect way to break away from the bland and avoid the ordinary.
Finding a unique look and standing out is important, and fashion tights designers are taking this on board more and more. Tiffany Quinn's fashion tights are getting more and more varied and are speaking to so many different people.
But for us, each design has to be for one person. The designers responsible for Art Attack are looking for just one person to be happy with their outfit. And the best part is, you don't have to go all the way with a Mohawk and eye-liner to wear a look well. Tiffany Quinn look for creative, fun and exciting person to wear their fashion tights. Wear your design of choice with pride and the "chic" will take care of itself!
…
Watch our video of the Tiffany Quinn Art Attack photoshoot here.
You May Also Like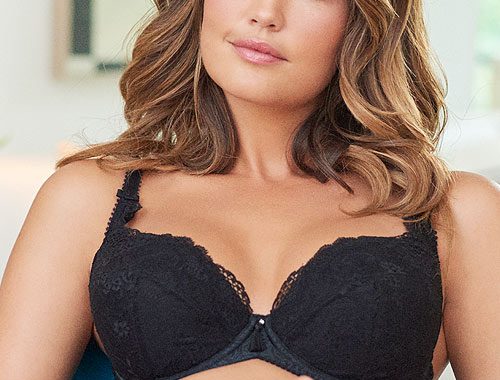 27 July 2021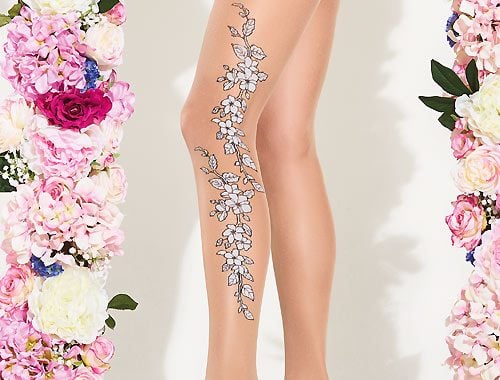 27 February 2019