Five Reasons to Love the Golden Lady Hosiery Brand
10 January 2019
Have you ever worn Golden Lady hosiery? Many of our customers always tell us how much they love Golden Lady. We have received hundreds of calls over the years asking for a Next-day delivery of their favourite Golden Lady tights, as they had run out of them and they were essential for their every day. You surely have been there, too. You try to grab a new pair of tights and… Disaster! There's nothing that suits. Golden Lady hosiery has always been a favourite brand of hosiery fans in the UK!
What do you know about Golden Lady?
Golden Lady is more than the brand of hosiery you've heard of and may (or not) have tried in the past. The Golden Lady Company is the group behind a larger range of brands, such as our also beloved Philippe Matignon, OMSA, Filodoro and Sisi. If you are in the US, you may have heard of No Nonsense or HUE tights. Yes, they are also Golden Lady's. We, at UK Tights, stock Golden Lady and Philippe Matignon.
So, what you're missing out if you are not wearing Golden Lady hosiery? Why is it that we love Golden Lady tights and socks so much?
1. Golden Lady hosiery brand is an innovative family company
Ethical and social responsibility isn't always the usual in the fashion industry, unfortunately. However, Golden Lady does care for what they do and the way things are done. So, they manufacture in Italy, the United States and Serbia. They try their best to be environmentally and socially sustainable while caring for their employees.
The Golden Lady Company is a market leader, but it has been "in the family" since Italian Nerino Grassi and his wife Erminia founded the firm in 1967. These days they invest in research to develop new styles and constantly improve their hosiery essentials. And these essential styles are precisely what makes Golden Lady hosiery so popular.
2. Golden Lady hosiery offers amazing quality at a great price
Golden Lady tights, footsies, ankle and knee highs offer amazing quality, way over their price. They can only be compared to hosiery of superior quality. A good fitting is everything in hosiery, as you all know. Well, Golden Lady's fitting is simply superb. That would explain the next point, of course.
3. Some of our best-selling tights are made by Golden Lady
Did you know two of our 5 best-selling tights are Golden Lady? Affordable plus-size tights Golden Lady Mara are our absolute best-selling tights. Some of our customers have been buying them for years and they won't take any other item. That's how good these are for their price! As for the Golden Lady Elegance Sheer Tights, they were our 5th most-sold product in 2018.
Not only their tights are amazing. Golden Lady footsies are really popular, too, especially around Summer time.
4. And they were the first ones to care for the larger sizes
Golden Lady was one of the first companies to care for the larger sizes. They have been doing Plus Size tights for many years now.
The Mara tights we just mention is the perfect example of an inexpensive product designed for the larger sizes.
These tights on the left are the Golden Lady Curvy 20 Denier Tights, also really popular among curvy people.
There's a 50 denier opaque version of these tights, too. We have only stocked these opaque tights for a few months, but customers say they are brilliant!
5. Golden Lady Seamfree Tights are pure perfection
You wouldn't believe the number of times we have been reached only to give us positive feedback on Golden Lady seam-free tights! These two seamless tights are everyone's favourites:
Golden Lady Feel Nude Sheer Seamless Tights: These 15 denier tights are a serious competitor to Wolford's Fatal seamless. What else do we have to say to make you try these? Well, maybe when you see the price difference you'll understand why everyone seems to go crazy for these little tights.
Golden Lady My Beauty Tights: Now rebranded as Liberte Absolute. These are the tights Miley Cyrus promoted. They are really smooth and super comfortable. Once more, the price is unbeatable here!
Have we made you re-think about these products? Are you also thinking that you need these in your hosiery drawer? Head out to our site and grab a few pairs!
You May Also Like
15 December 2017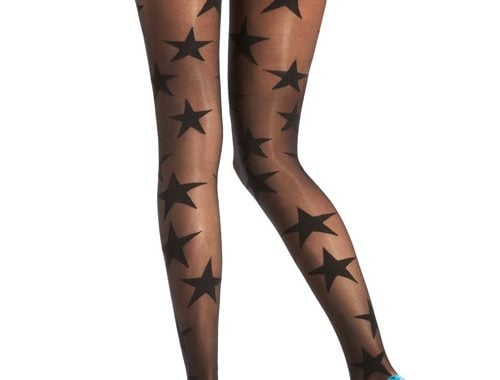 21 February 2011
26 August 2020