Couture AW17: Armani Privé And Jean Paul Gaultier Tights Looks, Unveiled
14 July 2017
The most exclusive collections of the fashion industry, Haute Couture, has finished and, as you may expect, it has offered us extraordinary custom-fitted designs. As you know, we, at UK Tights, are fashion victims. We love reading about what's going to be hot and what's not. So, we have gone through all the Haute Couture AW17 pictures in British Vogue finding out about our speciality: the hosiery! From Jean Paul Gaultier tights and leggings to Valentino or Armani Privé. We've done our homework. Now it's your time to read our Haute Couture AW17 report.
Haute Couture AW17 Report: Armani Privé does Wolford-like fashion tights
Haute Couture stands for 'High fashion'. Nothing can compare to the unique elegance and luxury of Haute Couture designs. And what's more elegant than a pair of black sheer tights? Armani Privé collection was as spectacular as you can imagine. Their black tights with cut-out details made us think of a style we have seen in Wolford fashion collection this year. We think we'll definitely see more of this soon.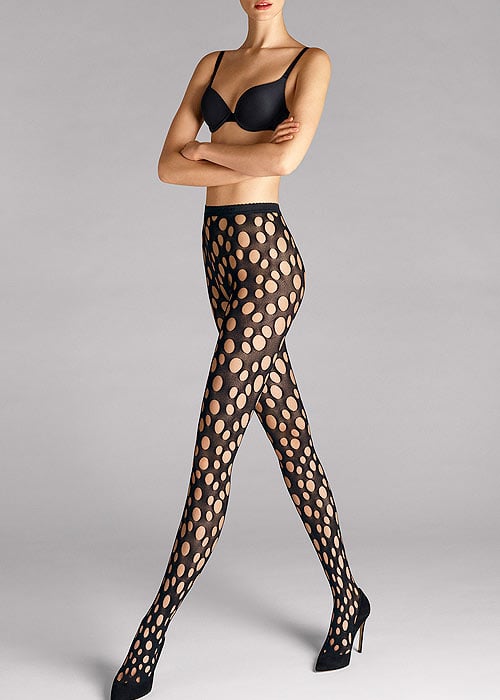 Black matt tights, a synonym of elegance: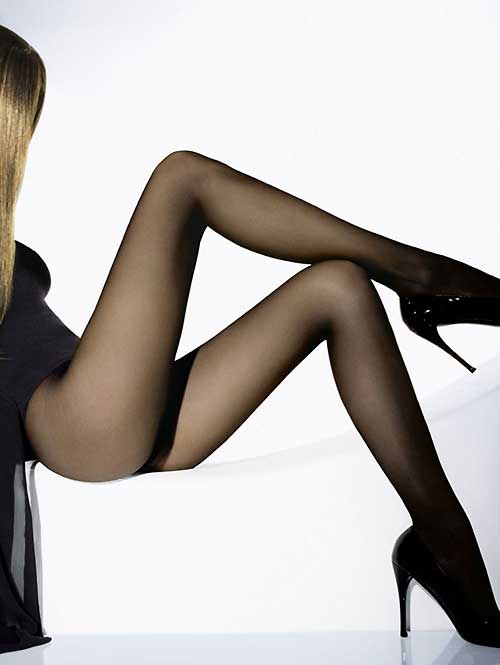 Both Armani Privé and Jean Paul Gaultier chose black matt tights to finish their outfits. Although fishnets, polka dots and other patterned tights have walked their way into fashion in the last seasons, some patterns can steal the attention from some designs. Maybe that's the reason why both houses went for the minimalist look of black hosiery. We love the perfect combination of textures of Jean Paul Gaultier tights, satin skirt, embellished top and velvet coat.
We have also noticed the sandals and sheer tights look. Yes, the sandals-and-tights and sandals-and-socks looks are here to stay!
Haute Couture AW17: Jean Paul Gaultier goes all crazy for the wet look!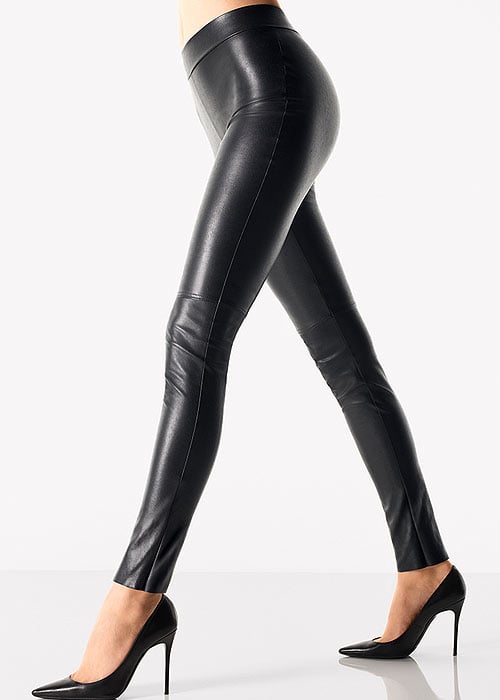 The 80's style is hot in 2017 and Haute Couture isn't an exception. Jean Paul Gaultier tights look weren't the only hosiery we could spot. Latex-looking leggings are Jean Paul Gaultier's! Paired with matching sandals and sheer socks. But… wait a minute! Are they leggings or catsuits? We can't tell from here, but, if you are into the wet look full look, check out our Leg Avenue elastic catsuit.
White opaques for Wintertime
White tights are here and there in fashion catwalks. We have spotted them a few times already over the last year. Along with pastel tones, white tights are highly demanded by fashion stylist for their magazine editorials and styles. However, white tights are one of those styles people either love or hate. What're your views on white tights?
Mixing up two styles already mentioned: White hosiery and the socks with sandals trend, gaining popular this season (spotted in Francesco Scognamiglio catwalk).
Alexander Vauthier's Beautiful lace bodystocking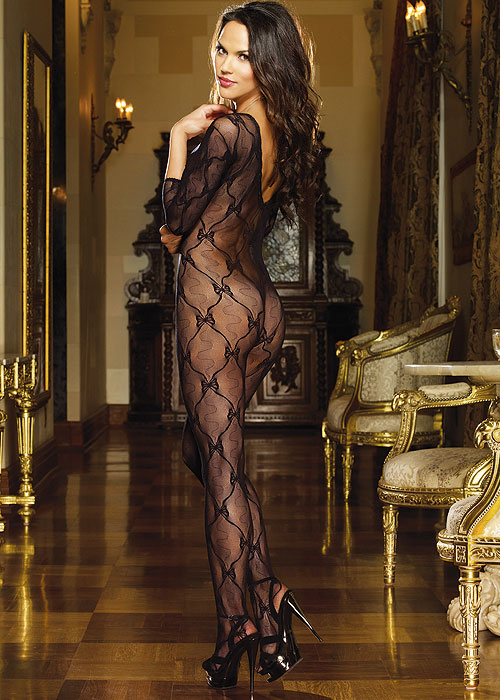 Do you remember Bella Hadid memorable lace bodystocking at the MET Gala? Alexander Wang was behind that amazing custom-made bodysuit, which was widely praised. Now Alexander Vauthier introduces this beautiful lace piece we can't stop looking at. Lace bodystockings are certainly beautiful.
Do you think you'll be wearing any of these hosiery trends as seen on Haute Couture catwalks?
You May Also Like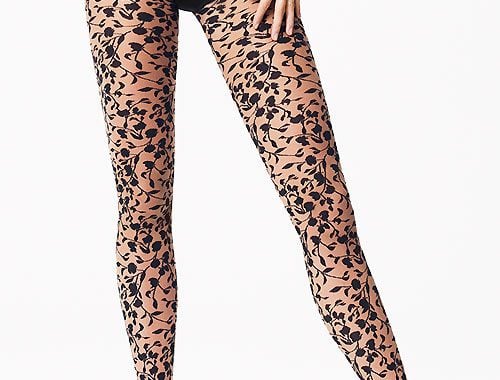 5 July 2018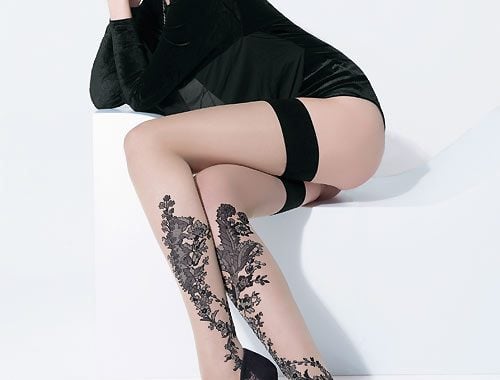 1 September 2016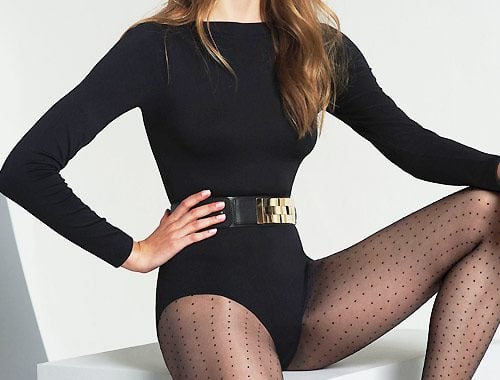 17 January 2020