Legs 11 for a Full House!
26 August 2011
Title inspired by a blend of Pretty Polly's latest competition and arcane bingo terminology.
A full House of Holland that is! See what we did there?!
Yesterday, we said that Henry Holland's range, as is his general tendency, would remain small this year. We weren't wrong.
His designs are beautiful and we firmly believe he is one of the most talented designers working in London. His number of finished pieces are modest but they're magnificent! And one in particular we would like to wrestle with today is another of his "Granny Chic" pieces.
Henry Holland's Bingo Balls Fashion Tights.
But Bingo Balls, we think, is Mr. Holland's treat to himself. This one is all about eccentricity. Letting your instincts take control and throwing the most haywire ideas on to the drawing board.
Bingo, as an inspiration for fashion tights? You couldn't have made it up!
Legs 11
Henry Holland always manages to deliver a most impressive array of work at the beginning of each season, but until now he's remained the careful, meticulous designer. This year he has gone particular A.W.O.L. from modesty and restraint.
The shapes and sizes of the balls aren't entirely the same, some of them are even cartoonish and exaggerated.
Even the colour of the tights is slightly off-white. Beige undertones give an authentic vintage feel to the product. If you have a touch of the Bohemian in you, these quaint old colour schemes,  you'll be drawn to these fashion tights straight away.
A lot of Henry Holland's work this season is inspired by old fashioned homeliness. Crochet Fashion Tights have all the rustic charm of a Dylan Thomas poem.
We were torn between these fashion tights and the almost overly lush trappings of Crochet Tights, which we waxed lyrically about yesterday.
We think that Bingo Balls is more our thing. It's a simpler, sleeker and bolder pattern. The subtleties lie in placement and dimension, not in the tiny shapes and indecipherable motifs.
Best tights for bingo players?
Bingo Balls is a unique design, there's no doubt about it. You might be drawn to it straight off,  or it might be some other kind of fashion tights that float your raft instead.
Personally, we're excited to see what else will come from the Henry Holland range over the next few seasons.
If you'd like the chance to sing Mr. H's praises, why not tweet us on it?
Until next time, when we'll be finishing up with Henry Holland and his self-professed geriatric collection and introducing some other exciting new stuff!
You May Also Like
17 February 2010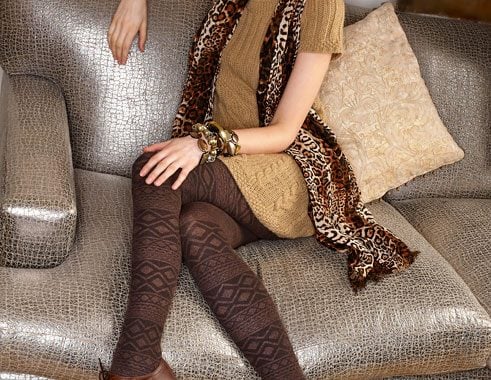 11 November 2011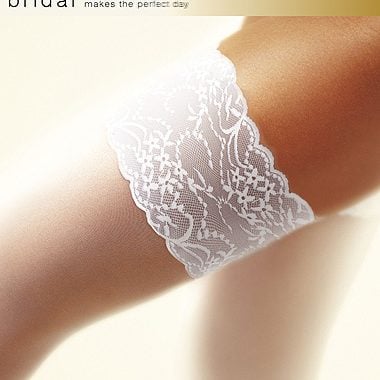 5 September 2011