Oroblu on Being Inventive With Your Fashion Tights
31 August 2011
Why is it that all our new seasons fashion tights must appear all at once?!
Autumn/Winter has left us reeling from the sheer amount of fashion tights within our reach, and it's our job to tell you about as many of them as we can.
Well, we've already written on Trasparenze's new range and the latest designs from Henry Holland, so why not a new brand today?
Oroblu Legwear Store, one of our most treasured partners in high end leg wear, has a stunning repertoire this season.
Let us begin at the beginning!
Angelika Fashion Tights. This is a truly magnificent and luxurious item of leg wear. While it's more elaborate that some of the products that inspired it, Angelika is still a design will a lot of free space to work with.
Leaving this much sheer fabric around the bluish silvery motifs gives them their punch. The legs are a sparing 20 denier, meaning that they are ideal for evening wear and gatherings.
Keeping this Autumn/Winter piece a sheer is quite the bold move. Shouldn't all Winter fashion tights be as thick and woolly as humanly possible? Well, no. Keeping this item sheer gives it an even more powerful effect on the eyes. When you see the lavish patterning, the delicate details would be somewhat lost if these fashion tights were too thick.
The design itself is a double helix of roses and vines. We shall make sure a Best Of post for floral tights goes up soon, as these past few months have been dominated by them.
The ever popular choice of roses must not have worked entirely well here. It seems that Oroblu experienced a dilemma, that a flower would be too small and a larger flower would look out of place. The fix, a closely packed bundle of them, to make sure these fashion tights have a huge and robust motif.
The colours are even more inventively chosen. Cornflower blue and violet alongside the ever present black. The blues and purples chosen are ideal for fashion tights with this kind of metallic patina. They have a lush, metal-like quality and they're quickly putting Angelika Fashion Tights at the top of our list for luxury evening wear.
Angelika is a fantastic product, no doubt, but Oroblu have a lot more in the works for us this season. Before we get round to tackling the task of posting about them, why not tell us why we're totally wrong about everything through Twitter?!
It's the single best way to start talking to us! Or you can leave a blog comment, the snail mail of the Internet. Either way, TTFN!
You May Also Like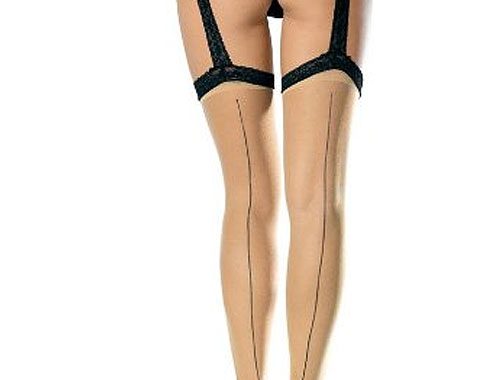 19 July 2013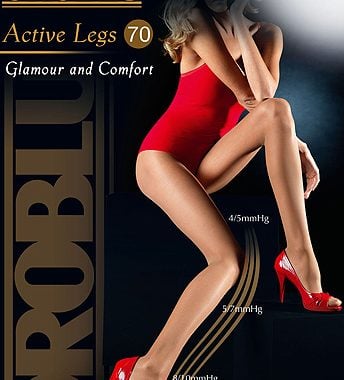 23 November 2009