Fashion Tights Faux Pas, The Dos and Don't of Leg Wear
1 August 2013
We're starting to really love our infographics here at UK Tights. We've done a few already and intend to keep making more of these delightful pieces of digital artwork in the future.
This time around, we concentrating and something a bit broader with our fashion tights advice. We've talked about the history of hosiery and choosing the right outfit for you, but what about what not to do? This infographic is all about the faux pas. It's about what to do and what not to do with your fashion tights and how they work with the rest of your outfit. We've also included a section of fun facts and surprising stats at the bottom, which is always the very best part of any infographic.
Let us know what you think in the comments below and if you really like our precious infographic on fashion tights, why not tweet it on Spacebook or slap Myface? You can do that by clicking any of the buttons at the bottom of the post. Enjoy!
The Dos and Don'ts of Essential Leg Wear
Do…
Mix black sheer tights with black heels to make your legs look longer, stylish and sexy.
Wear shaping tights if you are worried about any lumps and bumps.
Carry a spare pair in your handbag when possible… or leave an extra pair of tights in your office drawers.
Be careful when you put your tights on. Wet hands are the best alternative to hosiery gloves. Clean nail varnish and hair spray can save your tights from an incipient ladder and are great quick DIY fixes for laddered tights.
Don't…
Don't wear tights (or footless tights) as a replacement for trousers. If you want to wear your leggings in style, check our guide to wearing leggings like a celebrity.
Don't mix bright coloured tights with a bold outfit… unless you want everyone to look at your legs, of course! Otherwise, tone down the tights for balance.
Don't go for the tight leggings with tight tops. We know the Kardashians do it, but it's always best to wear looser clothes with your legwear.
Don't simply buy a cheap pair of tights. Spending a little extra pays off in hosiery. Quality better than quantity!
You May Also Like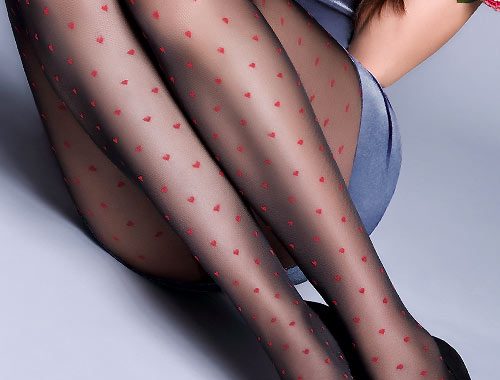 26 January 2018
4 June 2020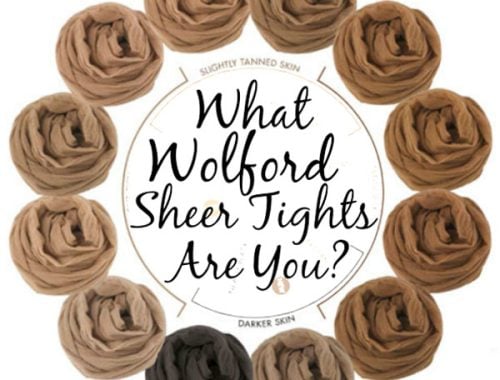 8 May 2017