The Difference Between Shapewear And Support Tights
23 October 2013
It's a question we get asked often, so we thought we'd take this opportunity to write a short guide to help you out. What's the difference between shapewear and support tights? Is there one at all? Why on Earth do you need to know this?
Yes, there is and it can be an important distinction if you're looking to get the most out of your legwear. So what exactly is the difference between the two and can you have a pair of tights that does both jobs? Whilst you can find designs out there that have both support and shaping, you're more likely to come across tights that do one thing or another.
Support tights: massage your legs and improve your circulation
Support tights are designed to massage the legs, first and foremost. They help with keeping your legs and feet feeling fresh and rejuvenated by massaging your muscles and fending off aches and stiffness. They also help improve circulation, which gets oxygen to your muscles more efficiently and further helps to reduce aches.
These tights dramatically change your daily routine, so you can be in the office all day long and still feel ready to hit the gym or tackle a million jobs around the house afterwards. See this picture below for an example from Falke.
Shapewear: smooth your curves and craft your figure
Shapewear is a little bit more visual. Its effects take place at the surface much more than support tights do. Shapewear alters and crafts your figure. It's there for pushing, flattening and enhancing different parts of your body and creating a more trim look or an overall more curvaceous appearance.
These are the perfect choice for parties and get-togethers when you want to look your absolute best and you need a few last minute additions and finishing touches to your ensemble. Below is an example.
Shapewear and support tights are sometimes found in one awesome package, but check the description of a product before diving into the cardboard and cellophane for nothing. It's entirely up to you what you wear them for, but many choose the perfect balance of support for the day and shaping for the night.
It's a good way of describing their best and most popular uses, so why not try a pair of each and see what combinations suit you best? Click here for all our support tights and visit this page for our shapewear collection.
You May Also Like
16 July 2020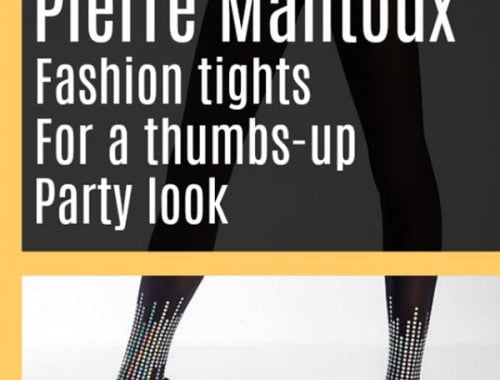 14 November 2017