Protect Yourself With The Wolford Face Mask
4 July 2020
If you had told any of us that just six months ago that our whole world would be turned upside down in no time at all, we probably wouldn't have believed you. But here we are, having to adapt quickly and carefully to an enormous new challenge. But luckily, COVID-19 is slowing its spread. And so, as the world returns to some equilibrium, everyone is now asking what they can do to help make things normal again. And how they can make everything run as smoothly as possible.
Well, the current advice from the UK government is to return to your normal life if you can. But to keep in mind best practises for hygiene and contact. That includes hand washing, distancing, and perhaps most importantly, wearing mandatory face masks.
Of course, fashion tights and legwear retailers like ourselves might not be able to help with most of the above. But we can help with that last part. Our good friends at Wolford have repurposed some of their resources and machinery, and have dedicated it to make whatever they can to help. The result is the Wolford Classic Face Mask.
This face mask is comfortable, soft, and easy to wear. A face-covering that is made with the usual Wolford quality and high standards. This mask is a superb option if you want something high quality and re-wearable. But please be aware, this is a non-medical mask. It is not meant to be a substitute for medical-grade masks. But is there to allow you to access public transport and some venues and establishments that you need a face mask for. Please, if you are a person at risk, then use a medical-grade mask. However, if not then feel free to use one like this, giving you access to many public places where a face covering is needed.
You May Also Like
9 April 2018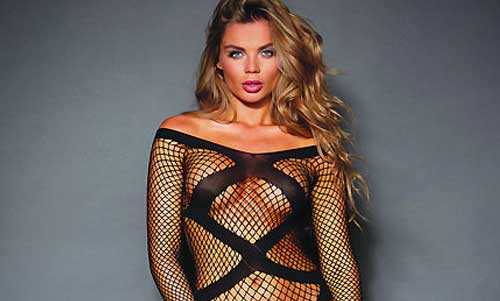 25 January 2017