The City of Tights by Pamela Mann
19 April 2013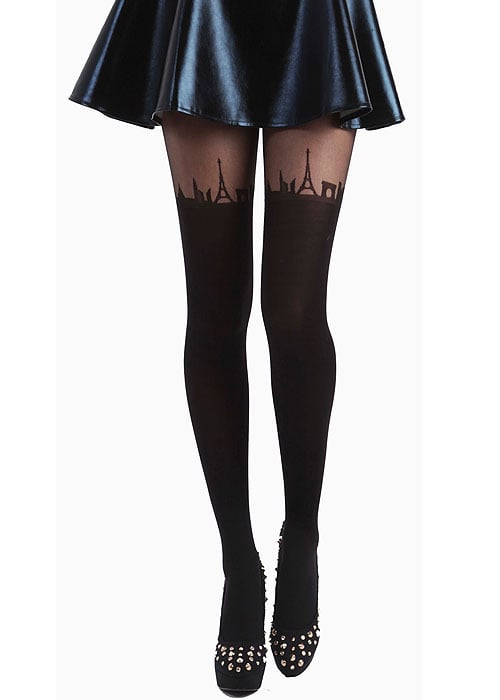 Pamela Mann have never really gone for the idea of a theme. Each new season, they release a huge range of fashion tights, with different and interesting designs all over their look books. No two designs are the same and each one is as clever and as creative as the last.
This season is the first time we've seen their fashion tights have a solid central theme to them. The theme they've chosen is Paris, the City of Lights, a classic and perfect pick for any fashion tights designer.
How is Pamela Man's most Parisian collection?
They've had fleur-de-lis motifs sprinkled over the legs of their designs, some of the more famous buildings' façades decorating pieces in their range and now this. Skyline Fashion Tights are a wonderful design that captures the most iconic parts of Paris. The Eiffel Tower, the Louvre, the Arc. Everything about the world's favourite city has been arranged and incorporated in this magnificent fashion tights release.
It's definitely jam packed with things to admire, but the most admirable part of Skyline is how compact it is. Pamela Mann have put everything into just a small strip along the thigh. It's difficult to do that without crowding up your work, but Pamela Mann know what they're doing when it comes to busy patterns. This is an excellent example of a perfectly balanced fashion tights design.
It's Pamela Mann's most sophisticated design yet. They've always been an amazing talent when it comes to creating exciting and astounding designs, so this is sure to be the start of something amazing for Pamela Mann.


You May Also Like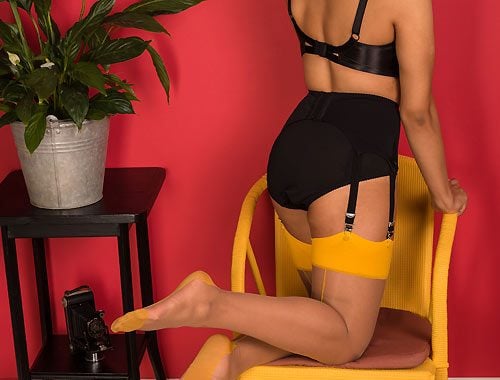 23 May 2019
12 July 2018