Tights: An Affordable Way To Update An Outfit
7 October 2020
Here at the UK Tights blog, we love to talk about and review new and exciting fashion tights. But today, we want to talk about one fantastic part of legwear that often gets forgotten about in all the excitement over the fashion elements. Namely, they are perhaps the most inexpensive way to revolutionize your outfit completely.
A pair of tights can mean your outfit is entirely changed and made new. Something that is usually left for the jacket or the skirt to do. You can do the same with fashion tights and other hosiery, but at a fraction of the cost.
Add Colour To Make An Outfit Pop
Tights are a quick and affordable way of changing the mood of your outfit with little effort or investment. If you take a simple little black dress, you can change your look from feminine to rock chick by simply adding either sheer floral lace tights or black studded opaque ones.
Imagine a more versatile outfit from your wardrobe that you love. Something you love for its ability to make nearly anything work with it. Now take that leather jacket, little black dress, subtle sundress, or whatever it may be, and pair it with a pair of bright purple tights. If that is not your style, then try aquamarine or berry red. Anything at all that jumps out at you. Now, you have a whole new look and with only the addition of coloured tights. And because coloured tights are so varied, they often are a lot cheaper so that you have the freedom to mix and max. So if you want affordable tights, go with cheap coloured tights.
Fishnets Always Add Femininity
There are lots of ways to add something dazzling to your outfit and turn it into something feminine and sexy. But our honest opinion is that few of those additions are quite as head-turning as fishnet tights. There are few things as sexy and gorgeous as fishnets in the world of fashion tights, and we are huge fans. If you want to change any outfit to make it sexier, then this is the one you need. Whether that is a little black dress that you want to turn in to punk rock or metal head look, or if it is a pencil skirt that you want to transform into something less equipped for the office but something ideal for a hot date, then you have it with fishnet tights. Fishnets are some of the absolute best items in the world of hosiery to give you an instant dose of new sex appeal. And they are durable and last longer, making them some of the cheapest options available for adding something to your outfit.
Going Back To Basics, Whilst Looking Chic
The best way to make your current outfit look radically different with just a small change is to go for the old school basics. Polka dots, backseams, and other traditional patterns. Are backseams or dots more affordable than other patterns? Not exactly, but they are still the most affordable choice for transforming your outfit nonetheless. This is because they go with so very much. Something more modern like hectic geometrics might carry the same price tag as polka dot tights. But the latter can be worn with triple the number of outfits. This makes them infinitely better for pairing with outfits, but they are just as attention-grabbing and gorgeous, and they transform any outfit you can wear them with.
With just a few simple additions to your wardrobe, any one of which might only set you back by a few pounds. You will have something so stylish and attention-grabbing and infinitely re-wearable too. Many accessories can do this, from jewellery to headwear. But nothing gives the coverage that tights do, meaning they really cannot go unnoticed. Affordable tights are absolutely the best way to create a new look without breaking the bank.
You May Also Like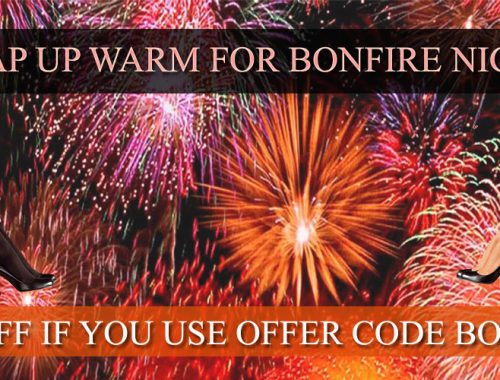 4 November 2013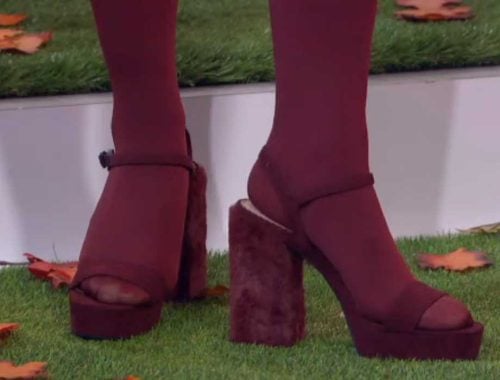 12 October 2016