Alexa Chung – A True Fashion Icon!
1 October 2020
One celebrity that is rarely ever seen without tights is Alexa Chung. Whether its plain black sheers, fishnets or polka dots, she effortlessly tops the best-dressed lists of glossy fashion magazines.
UK Tights is all about great legwear. But we rarely do a piece on celebrities that embody the very same love for these garments. Today, we want to look at a person that has been an ambassador for beautiful fashion tights for years. A women that has given our industry and legwear lovers so much inspiration.
Alexa Chung is a model, fashion designer, presenter, writer and fashion journalist, and has been writing and modelling for such publications as Vogue, Harper's Bazaar, and Elle since the age of 16 and has been writing for more than a decade and a half. For a woman as young as her, she is one of the most accomplished and multi-talented names in British fashion.
But these are not the only reason we love Alexa Chung. It's her amazing sense of style and her ability to always make even the most unique and bold looks work for her. And this is not just your broad outfits either. Her ability to make any look or outfit work extends to her hosiery too. Take a look at many of her photoshoots and especially the paparazzi shots, which says much more about what a person likes to wear day to day than anything else.
In those candid shots, Alexa Chung's tights are always versatile, stylish, timeless and classy. Her legwear can be described in all those ways and more. But it is really the last word that sums it up. Alex Chung's tights are always sophisticated and classy. That really is the spirit of good fashion, picking out the right items for the right look and outfit. If you do that well, you can really never go wrong. Sheer tights, black tights, polka dot tights and other staples are all about this, and in cases like this, less really is more.
So if you want to elevate your look to something new and brilliant, ironically you have to go with something classic and timeless, and Alexa Chung is the ideal candidate for inspiration.
You May Also Like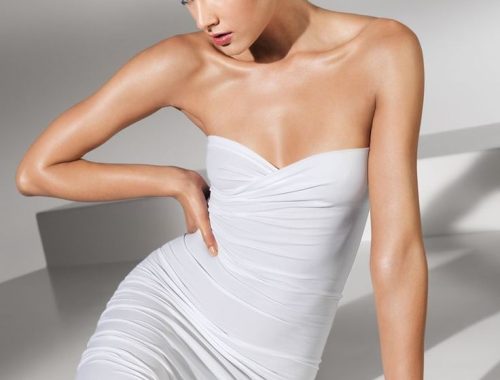 10 September 2014