Punk Rock and the Grand National
5 April 2013
Yesterday was the opening day of the Grand National in Aintree. The news is flooded with pictures of the marvellous event, an event everybody in the UK loves and enjoys thorough each spring. It's a fantastic time for fashion too. The races are one of the most glamorous events in the British social calendar and it's an occasion perfect for dressing up.
Whilst the spectators were draped in beautiful gowns and the gentlemen donned three-piece suits or morning wear, a different group caught our eye. The dance troupe MD Productions, some of whom are pictured below (courtesy of the Mail).
Grand National Tights Looks
Below are the fashion tights the MD dancers wore for their incredible performance. The Pamela Mann Strap Around Tights are incredibly popular. People go mad for their originality and suggestive edge. Some people call them "bondage tights", which says plenty about this wild and wonderful legwear design.
MD Productions rose to prominence when they performed on Britain's Got Talent and they're now travelling the world astounding audiences everywhere. This year they opened the Grand National with a fantastic set piece. For fashionistas, they represent something important about race day. Their costumes combine the formality of the event with the chic and sharp fashion that every fashion lover adores and wears each day.
The red bow-ties and black evening coats are like something out of a ballroom, but mix them in with some Converse All Stars and edgy fashion tights and you have a beautiful and brilliant punk rock look.
You May Also Like
20 October 2021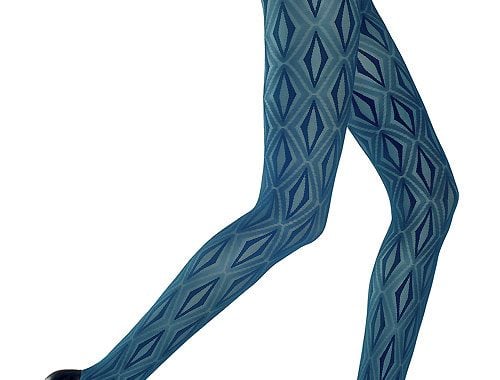 25 August 2017