Sexy Backseams Say Happy Valentines
21 January 2016
Valentine's day is round the corner and it's time to make plans! Are you going to a fine restaurant to celebrate? Or staying at home for a romantic dinner? Maybe going away for a short break? Everyone deserves a little treat on Valentines. Why not treating yourself or your loved one with something sexy? Wheter you go for tights, stockings or hold ups, nothing says better Happy Valentines than sexy backseams.
You don't need big budgets to look sexy. These backseam tights are perfect to give away as a Valentine's gift. So sexy and fun!
One of our favourites of all time! We can't believe we didn't include them in our selection of Six Sexy Stockings for Valentine's day! These Cervin stockings upgrade any look: 100% recommended to show off legs for a Valentine's date night!
Had you seen these Jonathan Aston opaque backseam tights before? They sold out, but now they're back to stock with gorgeous red or grey back seams.
These in the picture are the New version in nude/black, but don't forget you can also go for the Dreamgirl Naughty New York Garter Pantyhose in black/red.
These stockings are part of the Trasparenze's Christmas Edit. They have lovely little yellow dots, which nicely contrast with dark clothes.
Vixen hosiery seems to be designed for Valentine's day. These backseam hold ups are a classic of UK Tights. Also available in tights: Vixen Charlie Opaque Detail Backseam Tights (£12.99).
These hold ups are so elegant and feminine! No wonder why they have such positive customer reviews!
Have these seven sexy back seams managed to persuade you?
You May Also Like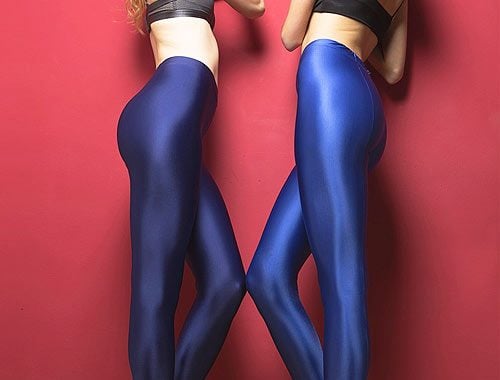 11 August 2015