Tartan Tights for Burns Night and a Very Fun Competition!
9 January 2012
Burns Night fast approaches!
This holiday is a fantastic one and something I'm glad they celebrate outside of Scotland. The fun, cheer and pride of Burns Night is magical and seeing all the old traditions revived is an absolute pleasure.
But what we love most about this holiday is people are very enthusiastic when it comes to reviving Tartan. Of course, we hear about this iconic design most when we talk to people looking to add a certain je ne sais quoi to their outfits, but it seems to be for every item of clothing you could think of, not just Tartan tights.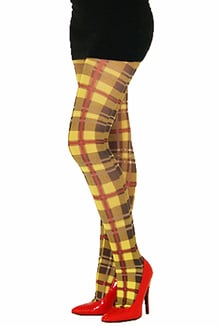 Tartan is one of the very best ways for you to get back to old patterns. The traditional isn't lost, by any means. Some patterns lose their identity over time, but not this one. It's is distinct, it's unmistakable and it's proud.
Now, if you've heard my wax lyrical about our patterns before, you'll know that Tartan tights are one of our staples. Several brands we love are very into building a strong range of colour schemes, and it makes sense to use this design for it.
Tiffany Quinn, a brand close to our heart, has a range that's unrivalled. With around a dozen different colours, densities and flavours, you can't not find what you need.
Tiffany Quinn is an ideal brand for Burns Night, because their Tartan tights aren't too expensive, so if you're an intense lover of the pattern, but only on that one day, then they're definitely the brand to look at.
Burns Night is the 25th January and it's going to be a laugh riot. So in celebration, I'll be giving away a special discount to the best Burns Night outfit or costume! Take a picture of you or a friend and send it to us. I'm giving extra points for authentic dress (e.g. an extra in Braveheart), creativity and a tasteful but I'm-so-chic-without-even-meaning-to-be inclusion of Scottish patterns.
The prize will be a voucher code for 20% off your next order from UK Tights. Smashing stuff! And, as the mood struck me on Halloween, We may be giving some extra runners-up prizes too, so enter our competition! There's no reason not too.
Until next time, when we'll be taking a look at a particularly fantastic pair of Tartan tights for the big night. And very soon, I'll be looking at the exciting releases for Valentine's Day, so why not click here and get a subscription for free. That way you'll never miss so much as a single item of punctuation, and everything goes straight to your email.
You May Also Like
19 February 2016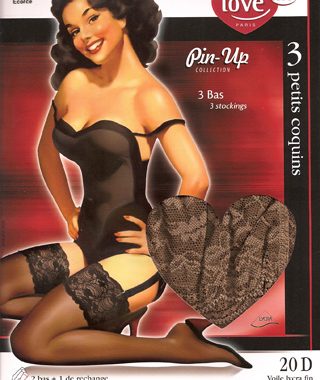 22 September 2010