Tavi Noir, The Perfect Blend of Style and Function
14 June 2023
In our fast paced world, staying active and healthy can be pretty tough. But it is a top priority for many people. Luckily, it can get much easier with a brand like Tavi Noir. Whether it's hitting the gym, practising yoga, or really any physical activity, having the right gear is important. It can make a significant difference in comfort, performance, and style. When it comes to activewear, Tavi Noir is a brand that stands out from the rest. Known for its unique blend of style and function, this designer has earned its reputation. It is a go-to name for those who want comfort and fashionable designs in their gym gear.
Who Are Tavi Noir?
The brand behind Tavi Noir is simply Tavi. Tavi Noir is the main line up of items that they do. Think of this as Armani and their brands. One would be Emporio Armani, which is aims itself at their younger crowd. The other would be Giorgio Armani, their more mature line up, usually formal wear or business wear. But the Noir part is the larger portion of their range. And it is the one UK Tights is most interested in. So we will stick to that range for this post.
The company Tavi started its history precisely wehre you would expect, in the hands of an athlete. Yoga teacher and former dancer Charlotte Dobre started Tavi Noir in 2014 in teh United States. The brand's name comes from Charlotte's pet dog, Tavi. It reflects the playful and adventurous spirit of the brand. Their mission is to create high-quality activewear that not only performs well and looks stylish. This is what makes Tavi suitable for all aspects of an active lifestyle.
What Is The Tavi Noir Range All About?
One of the key features that sets Tavi Noir apart is its unique grip technology. Many of their products, such as their grip socks and gloves, come with a patented silicone grip. This provides added traction and stability during workouts. This innovative grip technology is particularly good for activities such as yoga, pilates, barre, and dance. Here, balance and stability are crucial. The grips are strategically placed to target the places that are the most vulnerable. This provides maximum grip without compromising comfort or mobility. This thoughtful design feature really makes Tavi Noir's products stand out. Their range is about scientifically better items. Something that sets them apart from traditional activewear brands.
Is Tavi Noir About Performance Or Style?
Why does it have to be one or the other? Why not both? In addition to its more functional features, Tavi Noir is also known for its chic and fashionable designs. The brand offers a wide range of styles. Classic designs, minimalist numbers, bold and trendy prints. All of them are present in the range, and it caters to some pretty diverse tastes fashion. But Tavi Noir's products are also crafted from high-quality materials. Everything they do it soft, breathable, and durable. Fashion can be both comfy and long lasting. Everything from their leggings, socks, and gloves to their headbands and wraps. Each and every piece is designed to be functional and stylish. It all allows individuals to express their personal style while maintaining peak performance.
Are Their Products Sustainable?
Another aspect that makes Tavi Noir unique is its commitment to sustainability. The brand is dedicated to reducing its environmental impact. Tavi Noir does this by using eco-friendly materials and manufacturing. This designer's  products are made from sustainable materials such as organic cotton, bamboo, and recycled polyester. The brand continuously looks for ways to improve its sustainability score. By choosing these guys, you can feel good about supporting a brand that prioritizes the well-being of the planet.
What Sports Can I Wear Them With?
Tavi Noir is suitable for just about anything. They are committed to helping you pursue an active lifestyle with confidence. So Tavi has items that are friendly for any pursuit. Yoga practinioners, weight lifters, martial artists, outdoorsy types, and gym goers of all kinds. All these and more find what they are looking for in this brand. They are all about inspiring you to walk the path of happy and healthy living, no matter your style or approach.
Conclusion
Tavi Noir is a brand that offers a perfect blend of style and function for active lifestyles. With its unique grip technology, fashionable designs, sustainability efforts, and versatility, they have become a household name. A true favourite among those who want both performance and style in their activewear. Whether it's for yoga, pilates, barre, dance, or other sports, Tavi Noir has something for you. You don't have to wait until your next New Year's resolution to start a new sport or get back to an old favourite. You can get started now, and embrace an active lifestyle with confidence and style with Tavi Noir.
You May Also Like
6 October 2010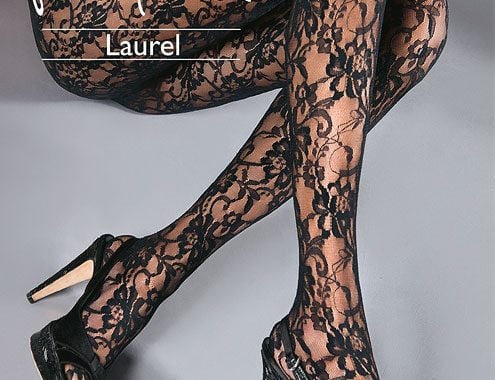 27 September 2011