The Last Day To Place Your Orders
23 December 2013
There are plenty of companies that will be closed tomorrow and they won't ship any of your items until the very end of December, but UK Tights is not amongst them. On Christmas Eve, we are shipping all orders up until midday.
We'd love to keep sending parcels after than, but Royal Mail don't accept any deliveries after noon on the 24th. So, if you want anything for a New Year's Eve bash or you just need a few extra opaques to keep you warm over Christmas, worry not, we'll send them out to you.
Apart from this small but significant notice, we have one other thing we'd like to say. Merry Christmas. We know you've probably heard it to death already and just want the DJs to stop playing Mariah Carey, but we'd like to wish you all the best anyway. And of course, to all our customers who follow a different tradition and don't celebrate this particular holiday, a very happy season's greetings to you too.
We'll be back to work on the day after Boxing Day, sending you all your items ready for New Year's Eve, so until then, stay merry!
You May Also Like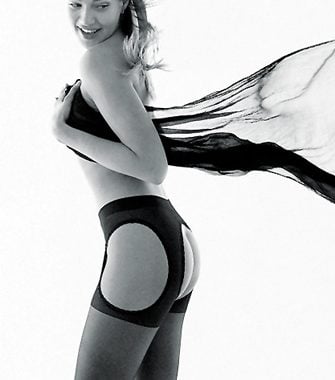 4 February 2011