"Why So Serious?!" – The UK Tights Halloween Competition
27 October 2011
Today we're starting our Halloween competition! Today we're giving you a fantastic opportunity to get hold of some nice leg wear, completely free.
Send in a picture of you or friends in a fantastic Halloween costume and we will comb through all of our entries and find the very best picture. The winner will get a £25 voucher for anything they want off our website. You can splash out on a really nice pair of high fashion tights or just get a whole bunch of your favourite everyday items, it's up to you.
Here's some tips for hacking our challenge!
Don't Hate the Player… or the Game!
Be creative. We love to see people making the most of their outfits. Try and find something completely new. Personally, we'd love to see a zombie gangsta. Kanye West went undead in the video for Monster. Vanilla Ice sounds like his lyrics have been written by the undead. Some blogs are doing zombie-themed phone-in hours, where people enact an undead invasion and the host sets them challenges to escape. Do anything, just don't be ordinary!
Reinvent the wheel. One of the best shows in television history was Friends. No one is that funny, that often, but it was still a laugh riot when Ross dressed as a potato for Halloween. He's a scientist, he put an antenna on his head, and he went as the satellite Sputnik. Get it? Spud-nik! Sometimes, you don't have to follow conventional wisdom to get the very best out of an experience.
Maximum Authenticity. We appreciate you may not have a Victorian manor at your disposal, but if you have a loft, a cellar or even a shed plus torch, you're sure to get extra brownie points.
Laughter is the best medicine. If you find some old tights, stuff them and sew them onto your shirt, congratulations, you're a spider! This is what we all love to see and this is the kind of thing we want to share with you. A good chortle is the key to winning us over, so make sure you have an jolly good pose or a frightfully riotous snapshot!
You Don't Have to be Wearing Tights. We don't want to limit your Halloween costume opportunities. You might not wear tights but want to treat a friend (which is odd because you're reading a tights blog), so you don't have to be wearing our favourite clothing in your pictures. But all the above is a must!
Whatever you choose to spend your time on this Halloween, We insist you have a good time and don't take it too seriously. If IBM wants to tell it's employees they have to wear navy suits only, so be it. UK Tights want you to enjoy reading this blog and enjoy talking to us.
So, get your sexy smartphones out, start snapping! Or you can post it online, then write a comment on our Facebook wall or tweet us. We'll be accepting entries up until November 4th and we'll announce the winner on Monday 4th.
And for those of you naturally dress like a gangsta because of this post, we'll break it down for you, aight?
Ya be winning prizes, witches!
You May Also Like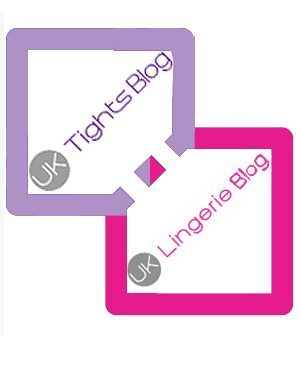 10 February 2021