Wolford Autumn Winter 2017 Trends Report
16 June 2017
Summer is almost here, but here, at UK Tights, we can't stop thinking of Autumn, the best time for hosiery fans. Autumn is the season for hosiery manufacturers to show their amazing creations. Wolford has been the first hosiery manufacturer releasing their AW17 preview collection. No spoiler alerts needed here: Wolford Autumn Winter 2017 collection is the most fascinating collection anyone can imagine. Pure perfection. Who can resist to Wolford's luxury style?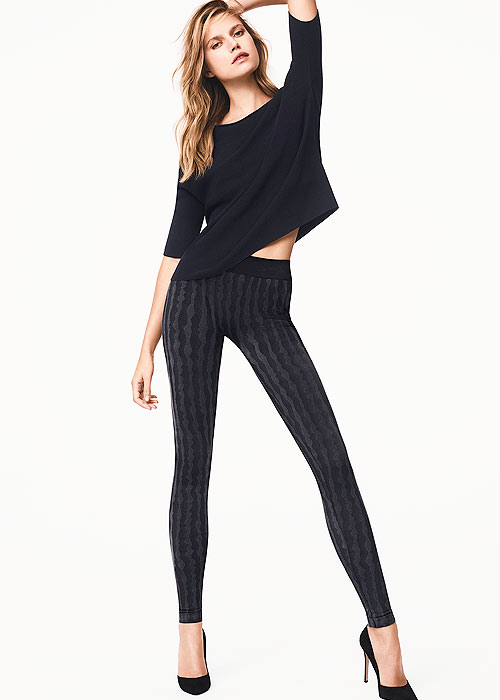 Wolford AW17 colletion: Shape, Contour and Luscious
Wolford AW17 collection honours the shape of women's silhouette with feminine, sensual and chic styles. Wolford wants to redefine the concept of classy with designs that do the most of your body shape. Wolford Autumn Winter 2017 hosiery is designed to make you feel beautiful and comfortable, so that you can feel confident.
As always, Wolford's latest collection focus on high quality and excellent design. After all, it's their innovative opaque-transparent knitting technology that has brought us so many amazing designs in the last years. Take the example of the new Wolford Pyramid fashion tights. A combination of geometric eye-catching pattern and the mixture of opaque and sheer fabrics make this a unique piece.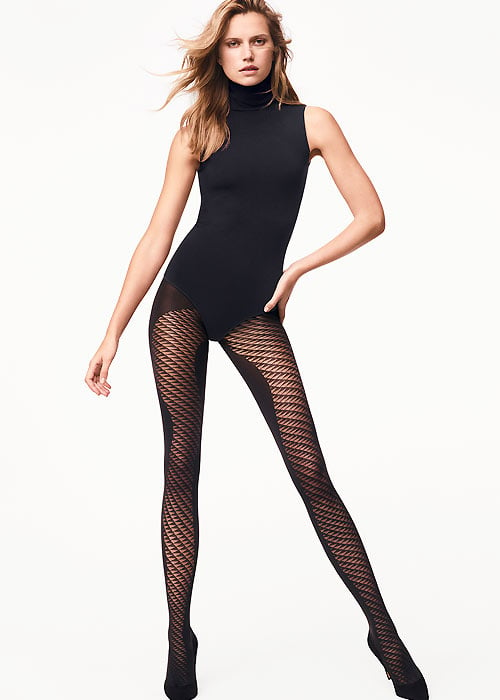 These lovely tights alternate a 40-denier opaque section and a 20-denier sheer section to create a beautiful sculpting effect. The Wolford Pyramid tights actually make your legs appear longer and slimmer! It's an actual leg-contouring effect!
Diamond shapes and eye-catching patterns
If you have already taken a look at the Wolford Autumn Winter 2017 preview collection, ready to buy at UK Tights, you must have noticed something else. The socks. Those amazing socks. Have you seen how pretty they are? In the past, we fell in love with Wolford embellished ankle highs, but nothing like this season. Socks are a top fashion trend these days and Wolford designers are aware of this. We have to admit it; it's truly difficult to choose your favourite Wolford patterned socks from such beautiful range.
2017 is the year for Matt hosiery
Are you a fan of glossy hosiery or matt hosiery? If you are in this second group, 2017 is the year to invest in Wolford hosiery! Wolford Autumn Winter 2017 collection includes a large selection of matt hosiery, from sheer to opaque styles. This makes it possible to wear their styles in all situations: from business to leisure and pleasure. Matt hosiery looks smart with your office clothes and chic with your after-work outfits. Being a black-and-nude predominant collection, you will find it very easy to combine Wolford AW17 hosiery with your wardrobe.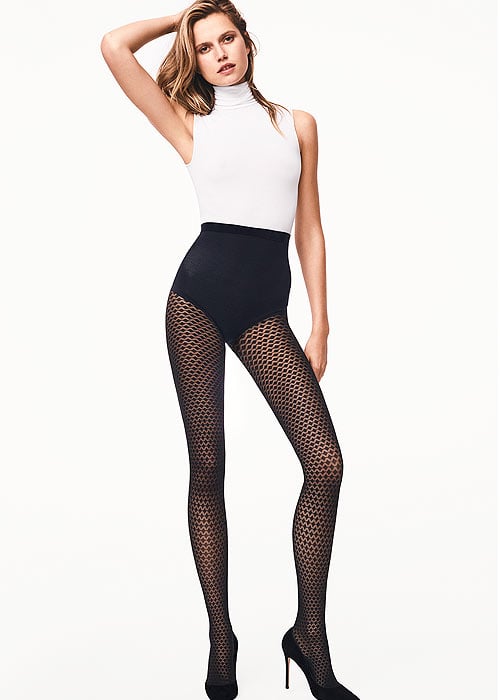 What is your favourite style in the Wolford Autumn Winter 2017 collection?
You May Also Like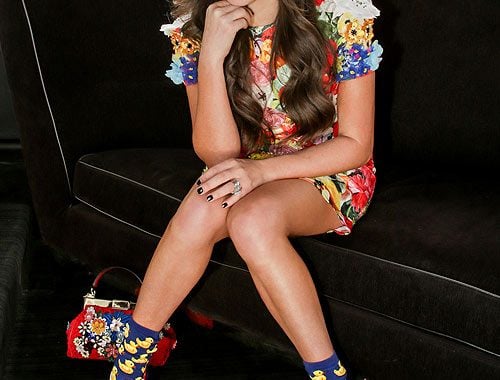 27 June 2018
18 October 2018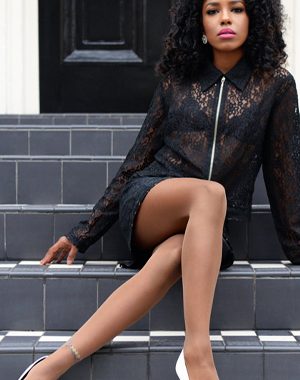 3 February 2021