3 Reasons to be That Annoying Person Who's Already Finished Christmas Shopping
23 September 2011
More Winter blogness for you today!
And yet another revival of a classic pattern. Well, we use classic very loosely. You may remember this particular arrangement and colour scheme from such embarrassing encounters as dinner with strange maybe-relatives, inebriated out-of-tune singing and standing on Tonka trucks in bare feet.
Yes, it's the classic Christmas sweater!
Now you might be asking why we don't wait until Christmas until posting about Miss Oroblu Snow (that's what the thing is called). Here are some very good reasons you should hear about designs like these.
1.   It's Not Just For Christmas
Winter tights like these, as we so deftly demonstrated in a previous post, are no longer the sole property of Christmas. Take a look at any of the annoyingly popular youth today and you'll see a series of increasingly bizarre accessory items on their person. We hear the dreaded Wayfarers are back, which we've sure we successfully killed in the 80's. But old school knitting patterns like these are making an increasingly popular comeback. But if you're going to wear something like this, just don't be Hipster about it, okay?
2.   They're Fashion Tights, Once They're Gone, They're Gone
If you're a fashion purist, then Winter tights like these should stay in an enigmatic draw or wardrobe until the cold weather and the festivities officially cross over. If so, and you think this will be a nice addition to your outfit at the time, you better get them sooner rather than later.
Fashion tights, from any season, never come back in stock once they're sold out. Fashions are always changing, so designers let Winter tights fade along with Winter. If you're planning on using something like this in your wardrobe, make sure you don't miss out while there's still a chance to get a pair.
3.   It's Cold, Dammit!
One minute, you're down the shops, browsing for a new barbecue fork. The next thing you know, scientists from the year 10,000 are thawing you from the iceberg you got trapped in as a result of rapid planetary cooling. Ironic, isn't it?
So, to prevent all the disasters of a Kevin Costner film (like an atrocious script) you better wrap up warm in anticipation of chillier days. Winter tights are a fantastic thing to turn to for such emergencies, as they're designed to be soft, comfortable and close fitting, meaning they're much snugger than trousers.
So, What it Gonna Be?
The writing is on the wall, we're afraid. Winter tights are must have this season. But they're are so many different styles and varieties that it can be the perfect chance to experiment with your wardrobe!
We recommend giving Miss Oroblu Snow a go. We've found that the occasional splash of eccentric pattern is perfect for giving you a wonderfully refreshing new edge to your look. So, why not take a closer look at her and tell us what you think!
Ciao Bella!
You May Also Like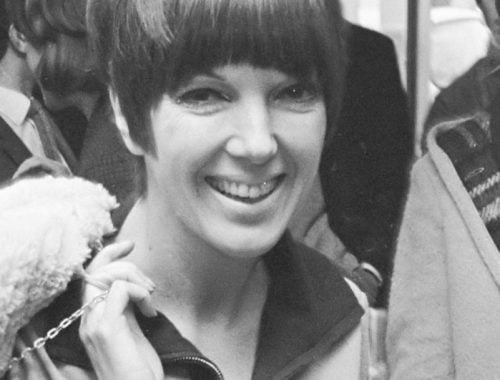 14 April 2023
16 June 2016