30 Denier Tights: When to Wear them
25 March 2020
Semi-opaque 30 denier tights are always very popular around this time of the year, but many people still have never tried them. In between sheers and opaques, 30 denier tights, stockings and hold ups are a great addition to your wardrobe.
A brief introduction to 30 semi-opaque tights
There are a great many 30 denier tights available now, but this has not always been the case. Semi-opaque tights are quite a contemporary concept in hosiery. It used to be that you could only buy sheer tights that were very sheer, like 15 deniers or, at most, 20 deniers. Then, it was the turn of the woolly tights that were very much seen to be for the senior citizens to wear.
Legwear has changed so much over the past 40 years and we now have everything from 5 denier ultra-sheer tights, to the heaviest denier being somewhere in the region of 300. These exceptionally thick tights are sometimes more of a legging than a tight and can be worn with sloppy jumpers and short skirts just to give a layered, cosy and wintery look.
30 denier tights, ideal for cool weather
You may agree with us that 30 denier tights have been a really lovely addition to the hosiery market. This denier is sheer enough to see the shape of your legs but lightweight enough to wear when the weather is cool but not cold.
Some people like to wear them all year round but, in the Northern hemisphere, there is usually more call for a thicker tight as the seasons progresses from wintertime to spring, as well as at the beginning of autumn.
What's the most popular colour of 30 denier tights?
By far, the most popular colour to be worn is black. 30 denier black tights make the legs look dressed and chic and they look lovely with skirts that sit just above the knee and are accompanied by a nice pair of heels.
However, there are a great many colours to be found that are right on trend and look amazing with all kinds of outfits. Some nice 30 denier tights, such as our Fogal 30, can add such class to your outfit as they are a top-quality product and fit well with the colour being even across your skin.
Again, our Pierre Mantoux Veloutine 30 tights are also a superb buy as are our Wolford Perfectly 30 tights, even though this last pair doesn't have as much colour choice as the other two.
There are even support tights available now in a 30 denier, like the Wolford Pure 30 which are a beautiful product to wear and do a great job, too.
Semi-Opaque 30 denier tights are durable
Another great feature of the 30 denier tights is its durability. If you like sheer tights and you go for something along the lines of a 10 denier, then you'll know that, although 10 denier tights may look like a whisper on your legs, they are also very fragile and easy to damage. There is nothing more infuriating than putting your fingers through a new pair of 10 denier tights.
The 30 deniers don't only look chic and elegant, but they give great coverage, too. They are also so much more hardwearing and tend to last much longer than a thinner product.
With the always-changing weather of spring, now it would be a great time to try the 30 deniers. They are a perfect all-rounder giving shape and definition to your legs whilst still giving good coverage and warmth as the chilly nights drawn close.
If you're looking to add some colour to your life or just to try a different product that you feel will be a great addition to your hosiery wardrobe, then you won't go far wrong with the 30 deniers that we have on offer.
You May Also Like
1 January 2021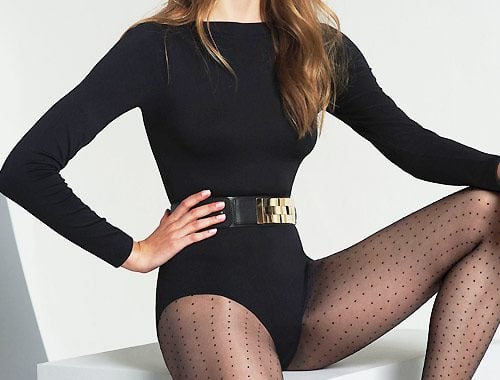 17 January 2020