Revealed! Top spring-summer 2020 hosiery looks according to fashion stylists
10 March 2020
Our spring-summer 2020 hosiery collection is ready to buy and ready to style. Have you already check out if your favourite hosiery brands have fresh new leg styles? If you haven't just yet, take a couple of minutes first to read this post. We have spoken to the fashion experts to find out what they think of our new SS20 arrivals and they've told UK Tights what exactly are their spring-summer 2020 looks must-have styles. Ready to read more about them?
Lace tights are the hit of the season
Not that we haven't told you already, right? So sorry for repeating ourselves. We had to. You need to know that lace tights are the absolute star style of the season. In the past, we told you about the increasing popularity of floral lace tights here and here.
As expected, spring-summer 2020 hosiery collections arrived and everyone went absolutely crazy about these lovely Oroblu coloured lace tights in the picture above. Fashion stylists are also loving it, so don't be all surprised if you spot these in Vogue, Cosmopolitan or ELLE magazine any time soon.
Do you also love them? Not to worry! We have already re-stocked on these, so you should be able to get them in your favourite colour: orange, lilac, yellow, cream… Now, we have to warn you. You'll struggle to decide which colour to buy. It's difficult to go for only one pair with so many amazing colour options available.
And talking about amazing colours. Have you seen these below?
Your spring summer 2020 outfit needs some colourful hosiery
We know it's still cold out there, but you need to get ahead and buy a pair of our colourful Oroblu All Colours Sheer Tights. Any colour would do. Our current favourite colour is Idro 8, but only because we have 'a thing' for turquoise tones. They all are perfect! What's your favourite colour for the season?
Star tights are always a good idea
What's not to love in a good pair of star patterned tights? Oroblu has some gorgeous tight with tiny stars all over, but our Trasparenze Durian star tights above are a total must-have for the season. They're flying off our shelves. Although we thought you'd live the colourway above (Cosmetic nude and black), you're all loving our blue, pink and yellow tights.
What colourway do you like the most?
Other tights bloggers and stylists are currently loving:
Now, please, leave us a comment with your favourite styles for the season. Which of these are your favourite tights? Do you have your own list of spring-summer 2020 hosiery essentials? Share it with us!
You May Also Like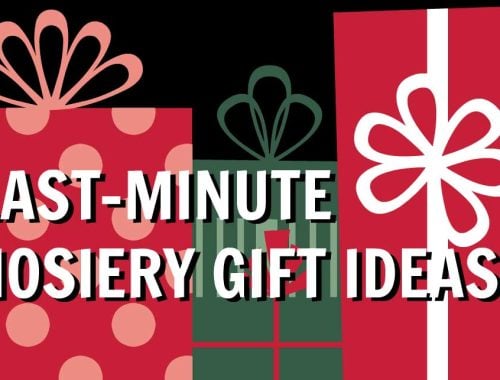 16 December 2015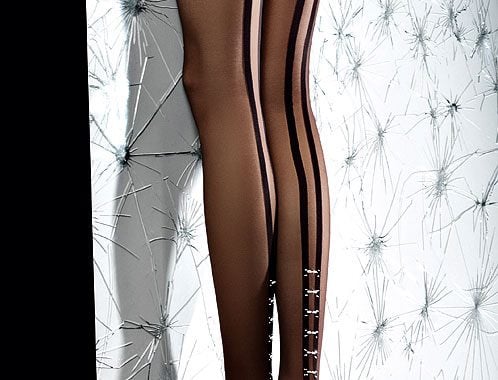 25 January 2012
4 December 2014