Top Black Friday Shopping Picks
19 November 2014
Thanksgiving is just round the corner, which means Black Friday is close, too! We're really excited about Black Friday 2014! We know online retailers have too much good deals and there's much temptation out there, but it can be difficult to find your favourite garment in the exact size and colour you want. UK Tights' Top Picks for Black Friday Shopping has the best shopping ideas.
Whether you're looking for tights, stay ups, stockings or any other hosiery, UK Tights has put together this little Black Friday Shopping Guide to inspire your Black Friday Shopping.
Black Friday Shopping Pick No.1 – Timeless Good Quality Essential Tights

Wolford Mat Opaque 80 Denier Tights Set 2 PP, Fogal Essential Gift Set, Falke Cotton Touch Tights, Oroblu Viktoria Wool and Cotton Plain Tights
Black Friday Shopping Pick No.2 – A Piece Of 2014's Winter/Autumn Fashion
Le Bourget Boheme 50 Denier Tights, Wolford Niki Tights, Trasparenze Sax Tights, Oroblu Extase Hold Ups)
Pierre Mantoux Dublin Leggings, Pierre Mantoux Scotch Leggings, Trasparenze Pianoforte Leggings, Oroblu Anais Footless Tights
Black Friday Shopping Pick No.4 – Get Some Sexy Stockings (or Hold Ups)
Le Bourget Folie Douce Stockings And Suspender Belt, Gerbe Carnation Fully Fashioned Seamed Stockings, Oroblu Couture Divas Up 20 Hold Ups, Fogal Catwalk Couture 10 Hold Ups
Black Friday Shopping Pick No.5 – Shape & Control Bumps With Shapewear
Aristoc Bodytoners 15 Denier Tummy Tuck Toner Tights, Oroblu Wellness Shaper Shock Up High Waist Tights, Esbelt Bela Slimming Vest, Wolford Opaque Naturel Forming Top)
Is there anything in particular you'd like to shop in Black Friday at our website? Pop us a message if you need our advice! 
You May Also Like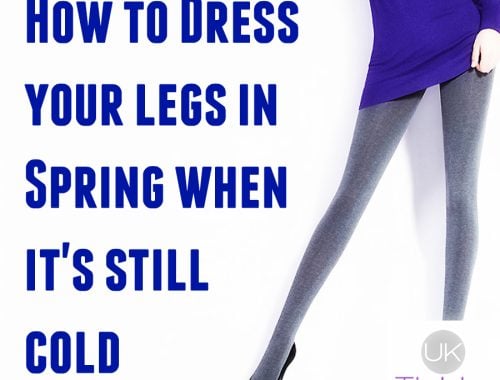 29 April 2016