A Brief And Beautiful History Of Falke
2 October 2021
Falke is one of the most amazing and high-quality names in clothing. Not just legwear but clothing too. They are all about underwear and hosiery first and foremost. But they have always been a titan in the world of knitwear and outerwear for just as long. Their story is one of immense innovation and the long history of family-run enterprise. It is also a tale about the search for the finest items of clothing that a designer can make. So let's take a closer look a the storied history of Falke.
Part 1 – The Founding Of Falke
The design house known today as Falke, was first launched in the year 1895. If you can believe it, it was started in Germany by a roofer named Franz Falke-Rohen. Roofing was a job you could only do in warmer months. This meant Franz was out of work for half the year. So, he started knitting socks at home. He also worked in mills to make the socks on looms. His talent and expertise increased, and he decided to go into business for himself. Roofing is a young man's game, after all.
By 1902, the eldest of his children had already taken over the small knitting mill. Franz Jr. was an umbrella maker by trade, but he decided to carry it on as his father's business was thriving. Franz Sr. still worked there, of course, but with his son reaching the age where he could manage the business, it was a ripe opportunity to handle the day-to-day issues by his capable protege whilst he grew the business. The younger of the two would take over the whole company soon enough and guide the venture all the way through the First World War.
The year is 1918, and Franz the Elder and Younger decide between them to purchase a mill. The Wool and Hair-Yarn Spinning Mill Carl Meisenburg was the name of this location, located in Schmallenberg. They were working out of what would be called a workshop rather than a mill. But after thirteen years of production, it was time to move up to something more substantial. The mill was renamed Falke Yarns, and it allowed them to hire more employees and streamline their production with larger and more sophisticated machinery.
In 1920, they established their very first headquarters and custom building. Instead of taking over an older location, they wanted something purpose-built. It was also located in Schmallenberg and built with offices and showrooms. Falke still inhabits this building to this day. They also have other facilities, some owned by the family and others being contract manufacturers, with eight sewing subsidiaries across Germany. They are mostly located near the original town and stretch to Thuringia, some 260 kilometres from Schmallenberg.
Part 2 – The New Generation
1928, Falke expands even further. After three decades in business, Falke is over 800 employees strong. But in 1928, Franz Falke Sr. passed away. He leaves behind a strong legacy and a family that will carry on his company for another century and more. The life's work of Franz has been to set up one of the largest and most well-respected brands of knitwear, wool wear, and hosiery in the world of clothing.
In 1939, Falke acquired the Salomon Stern company that is also in Schmallenberg. It was founded even earlier in 1810 and is a mainstay of local industry. To this day, the facilities and the expertise of the location are respected and given their range to work on, called Falke Fashion. Their facility is dedicated to the more seasonal designs of the Falke group, and they make items that are all about good taste and timeless style.
Falke, around 50 years of operation, finally acquired the Falke trademark in 1946. They designed a specialised logo and finally solidified themselves as an internationally recognised and protected brand.
Part 3 – Expansion And Innovation
The young Franz Jr has managed Falke for a long time by now. After an illustrious 49-year long career, he passed away in 1952. Management of Falke is handed over to his sons that same year. Paul and Franz-Otto take the company to new places for a unique and changing world. Televisions are making their way into peoples homes, an explosion of innovation in materials and industry is taking place thanks to the scientific strides made during the Space Race, and international trade and travel are increasing thanks to a more interconnected world. The brothers decide that developing their products for other markets will be the future. And that is what they did.
In 1958 they purchased the Uhli plant, a large hosiery processing plant. This is a significant step, as before, they were making their jumpers and knitwear and socks and hosiery in smaller batches in each plant. This was how every company made things back in these days, but now streamlined manufacturing was becoming the norm as it allowed you to make items quickly and cheaply. With the purchase of a large purpose-built factory, their company changed forever. They also fitted the plant with cotton machines and used them to finish each pair of tights. This was a time-saving innovation at the time as most tights and stockings were hand-finished still, and knitted hosiery became something the company could help to popularise. This is the time when Falke became known primarily for hosiery.
In the 1960s and early 1970s, Falke underwent some big changes. They expanded their knitwear division and started making all kinds of clothing that required a knitted fabric. In 1974, Falke tights began production outside of Germany. They opened manufacturing plants in Portugal, Austria, Hungary, and even as far afield as South Africa. And just two years later, Paul and Franz-Otto received the German Marketing Award, a prestigious prize in Germany that celebrates innovators in business. It seems their jump into fashion and international markets was rather well received!
But their fashion ranges and knitwear would soon undergo a big change. In 1985, they cancelled their women's range and only produced fashion and knitwear for men. A drastic new direction, but understandable. They had become such titans in the legwear world. Most of their female customers had a perception of them as only making legwear. They decided to concentrate on this and only continue to produce jumpers and knits for men.
But fear not, there was even more opportunity in the "doing a few things well" approach. At this time, they began licensing partnerships with other European fashion houses to produce for them. You have heard of a few of these, like Armani, Dior, Lagerfeld, Paul Smith, and Yves Saint-Laurent. They have since expanded their licensing and partnerships to include Kenzo, Moschino, Jess Sayre, Boss, Esprit, Camel, and JOOP!
Part 4 – Household Name, International Brand
This entry begins in 1990 with the fourth generation and the current one. In 1990, Paul Falke Sr. passed away at only 70 years old, but his son Paul Jr. and nephew Franz-Peter, are ready to take the helm. They swiftly take over the daily affairs of the business, and it remains within the family once again.
1992 rolls around, and Falke decides that its locations needed more work. They were all fine facilities, but if you have so many mills and workshops and factories, why not a dedicated shop too? They launched their flagship store in Cologne, their first wholly owned store. It was operated by them for their own range exclusively.
1994, the subsidiary Falke Yarns receives the German Environmental Protection Award, specifically for environmentally friendly products. The German Union Of Engineers gives out this award, or BDI, a prestigious collective of skilled and industry leaders names. This award winning fabric is "Clima Wool". This fabric uses sheep's wool and is extra insulating in its blend and composition.
1997, Falke acquires Leinefelde Textilewerke GmbH in their own city of Thuringia, giving them access to some of the highest quality yarns in the world. They keep LTW going, though, with a commitment to remaining a specialised innovator in the development of new and pioneering yearns. At the same time. They begin a far less likely partnership, Formula 1. Falke sponsors the Formula 1 team Williams and their two drivers to place first and second in their different cups.
1998 is one of the busiest years for Falke. They also launch more shop-in-shop locations and a few more flagship stores, reaching 81 of the former in Germany alone and another 20 outside of their homeland.
Part 5 – A New Millenium
Just as Falke changed the face of textiles, hosiery, and clothing with their founding around the turn of one century, they take their efforts to a new level at the turn of another. In the first few years, Falke undergoes more rapid change than ever before.
In 2005 and 2006, they launched their first real activewear range with their signature Ergonomic Sport System. It was first used in sports socks but then moved onto garments like second layers, running tops, and thermal winter exercise gear. They even won the Best Running Clothing Award for ESS at the Runner's World Ispo Award in 2006. The awards continue to pour in over the next few years, too. Next is the Design Award of the Federal Republic of Germany, a prestigious national award for innovators by the Federal Ministry Of Economics. This came after the innovative athletic jumper that they released that year and for its impact on athletics and sport.
Now came one of their largest and most important acquisitions. In 2008, Falke acquired Burlington, a colossus in the world of fashion. The Burlington group has many brands under it, and Falke purchased the entire umbrella company and its patents and trademarks. This means that so many Burlington products carry the Falke standards, and their favourite designers have raised the quality for so many people.
From 2011 to 2015, Falke has both expanded and concentrated on really technical products. They have opened more flagship stores in Ascona and Zurich, Switzerland, and a new manufacturing location in Serbia. As for technically brilliant products, they fitted the German national ski teams from their ever-improving Ergonomic Sport System and has expanded their activewear to include Falke Impulse Running that aids performance and prevents injury through its unique silicone nub linings that help blood flow. They have even taken their support tights to a new level. Introducing support items for men and a new line of support tights for women, putting what they have learned in the world of sports to the test.
Epilogue – What is Next For Falke Tights?
For the past couple of years, Falke has continued to go from strength the strength. They have new and amazing support tights, incredibly comfy new natural fibre tights, and are working on making their tights more eco-friendly and more ethical too. The future is very bright for Falke hosiery and their fans. We are just as excited to see what they do next as you are.
You May Also Like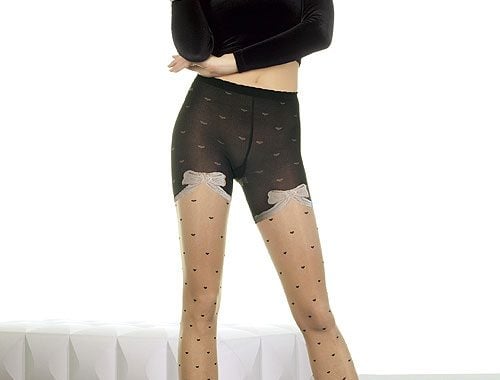 9 April 2015
1 August 2013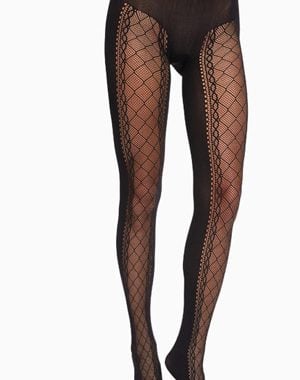 26 December 2020