The 2017 Party Tights Edition
6 December 2017
December is the month for dressing up in sparkles. It's the season of sequins, lace, velvet, tulle and all sort of elegant fabrics. If you haven't still decided what you're wearing for the next celebration (this is, the Christmas do at work, dinner with the friends or, even, your New Year's party), here you have your chance to find out what are the latest trends in party tights. What better advice on party tights than the tips of the largest hosiery sellers on Earth (aka us!). Let's start with the basics… the sparkles!
This is all you need to know before wearing lurex tights
Any good Party Tights edit should always include lurex tights, the single most demanded hosiery style this time of the year. Even more this season, as lurex hosiery is extremely popular. If you buy fashion magazines or you follow fashion Social Media accounts you must surely have noticed.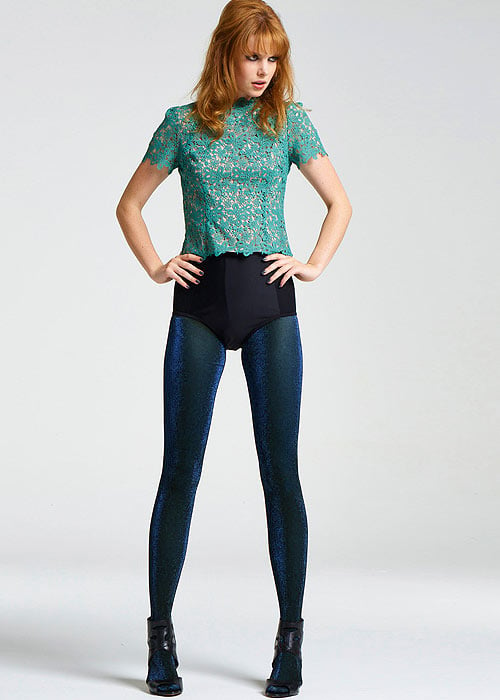 In the past, most lurex tights were black with golden, silver or bronze sparkles.
Nowadays, though, we have found more and more lurex tights in plain gold, silver, bronze and, even, metallic blue, like the ones in the picture. And they're selling out so quick, too!
We have been ordering loads of lurex tights to have enough stock before Christmas and we have re-stocked some of our best-selling lurex tights, like the Trasparenze Vlinder Lurex Tights, the Oroblu Diamonds Lurex Tights and the Jonathan Aston in the picture.
Before buying lurex tights… double check the size chart. Lurex doesn't expand greatly, so you must make sure you're buying the right size. Fitting is everything! If you have never worn lurex tights before, you should know lurex can feel itchy if your skin is sensitive. It isn't the softest fabric, although buying good quality lurex tights like these Falke tights can make a difference.
Wear them with black and other dark colours, to drive all the attention to your legs. We love the look of lurex tights with velvet and very opaque fabrics. The best? Once party season is over, you can style your lurex tights with denim and leather. It looks fab!
Dressing up your legs in elegant patterned tights
If you are a fan of patterned tights, this must be your favourite time of the year. You won't find a better time to dress your legs in patterned tights. It's true that some people utterly dislikes any kind of printed or patterned tights, but we just love patterned tights. We can't help ourselves. Sorry–not-so-sorry!
What are the best patterned tights for Christmas? 
Polka dot and diamond have been the most demanded patterns for fashion tights in 2017, just like the previous year. We're including fishnets in the same group of the diamond patterned tights, as some of these diamond-patterned styles are mocked fishnets after all.
Style tip: Floral tights are right on trend this season & they're meant to be very popular in 2018, too!  
The surprise of the season has been the great success of floral tights. We ordered more lace tights than ever and they have flown! After all, they are everywhere these days. Every fashion magazine features floral tights these days; they're the hit of the season!
From the floral printed or patterned tights over opaque styles to the elegant floral lace tights, they have been the most popular style by far in Autumn 2017. And there's more to come in 2018, as florals are a typical pattern in Spring hosiery!
Our favourite floral tights for the party season are the sparkle lace tights (just like the Trasparenze Platano Party Tights above) and the combo lace-with-mesh tights you'll find in these
How to wear your patterned tights: Many people are scared of wearing complicated patterns. If you aren't confident enough, you can start with tiny polka dots, micronets or diamond patterns.
Now, if you dare to wear your favourite pattern, make sure you don't overdo it with patterned outfits that can take the attention away from your beautiful legs. Sometimes less is more. The best thing about wearing patterned tights in party season is that you can repeat outfit but re-style it by wearing totally different fashion tights. That's your wardrobe-upgrade sorted!
Pearl tights: The luxury tights for Party season
Every year we bring you stunning luxury party legwear from selected hosiery manufacturers (scroll down to read our previous features on Pierre Mantoux fashion tights and Girardi hold ups). The most exclusive pre-Christmas collection is Wolford's and it's absolutely gorgeous.
What is Wolford's signature trend for the party season? Pearl-embellished tights! Utterly elegance and glamour! The pear backseamed tights are absolutely stunning, but the star of Wolford AW17 party are the Wolford Pearl Net Fashion Tights.
Now that you know what are the top party trends to wear before Christmas, tell us, what style are you going for?
You May Also Like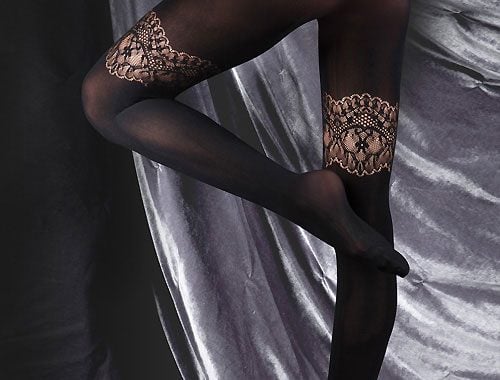 29 September 2016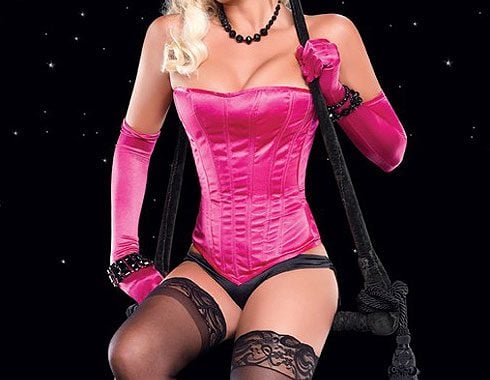 11 February 2011
21 January 2011