Four Pierre Mantoux fashion tights for a thumbs-up party look
14 November 2017
We've been bitting our nails waiting for the day to come and… that day is here! Autumn Winter 2017 Pierre Mantoux fashion tights collection is here and it's as amazing as we had expected. We have a serious crush on them. Not only are these fashion tights one of the greatest collections Pierre Mantoux has ever created, but also one of the most beautiful styles of the season.
We've got some amazing hosiery styles this season. Do you remember the post about jaw-dropping patterned tights we recently wrote? Well, the Pierre Mantoux Ariel Tights have nothing to envy them. Seriously, just look at them. Aren't they stunning?
The Arial pattern is absolutely beautiful and luxurious. In fact, it isn't exclusive from the Pierre Mantoux fashion tights. The Arial pattern is at the ankle highs, the hold ups and even these seductive patterned gloves. To die for!
Luxury embellished tights? Yes, please!
How beautiful are the sparkle floral details in these Pierre Mantoux fashion tights above? We can't have enough of these sheer tights. The floral details contrast with the glittery bronze leaf print to create one of the most elegant party tights ever seen. Furthermore, these Pierre Mantoux party tights can make a great alternative to lurex tights. While lurex tights aren't the best option to wear with a sparkly dress (or a sequined outfit),
These Pierre Mantoux fashion tights are perfect to shine as a star! 
Do you feel like wearing some sparkly details on your legs but you are not a fan of wearing lurex tights? Right on trend, these tights on the left are just what you need.  Three little stars in a combination of colours adorn these matt sheer tights.
Wear them with boots and they will feel just like any other fine black sheer tights. Now, wear them with heeled stilettos and get ready to look amazing.
Are you a fan of embellished hosiery? Maybe you should check our selection of beautifully embellished tights.
These are one of the greatest styles we have ever seen. Not a coincidence, right? We jumped to order them as soon as we saw them. At £44.99, they aren't for everyone's budget. Still, they are a pair of tights worth having. Not only are they absolutely stunning, but also pretty opaque (70 denier), which means you won't ladder them so easily. Providing you wash them carefully, these Pierre Mantoux fashion tights can last years and years.
Have you also fallen for these party legwear styles? Do you also give them your Thumbs up like us?
You May Also Like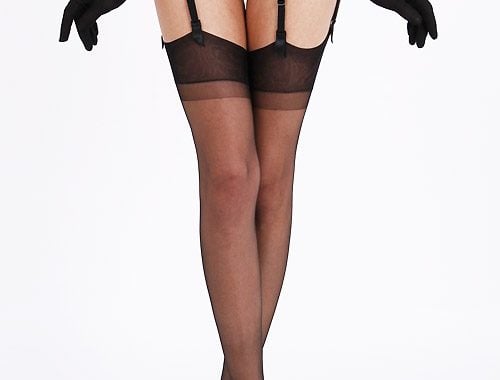 2 July 2020
23 July 2014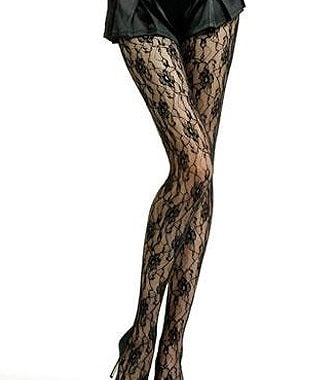 16 August 2013