A Brief History Of Hosiery
3 June 2013
We have a very exciting piece of news for you today. UK Tights has made its very first infographic, A Brief History of Hosiery! "Well, that just swells, but what's an infographic?" we hear you say. Infographics are pictures or graphics that organise certain information, in this case, a timeline. What a pie chart is to numbers, an infographic is to facts. Simples!
They're amazing things that are not only one of the easiest ways to get information, but they're also one of the most fun too. Did you know that the first silk stockings were made by a Reverend? Also, did you know that hosiery was invented in Ancient Egypt? Well, sort of… it's all in the fancy pic below. Check out our first attempt at this dramatic revolution in digital art. It takes a look at where your favourite hosiery come from and it's packed with interesting goodies.
A Brief Story of Hosiery explained:
Hosiery in the Ancient days…
In 400-400AD, a tomb in Egypt was found to contain hand-knitted red wool socks. Featuring a chord at the top and a fashioned heel cup, the garments had fashion in mind.
When were the first women's stockings invented?
In 1589, Reverand William Lee invents the first knitting machine for wool, linen and cotton. Nine years later, he crafts the first silk stockings and presents them to the Queen of England.
1803: The Conservative Tights
The Chester Chronicle described pink-blush tights as "the only modesty in modern dress in the total absence of petticoats".
The 20th Century is the boom of tights
As hemlines rise at the turn of the 20th Century, the need for fashionable women's legwear increases dramatically. Most stockings and tights are now made from materials such as wool, silk and cotton.
It isn't until 1940's that nylon stockings become more and more common. The first pair of nylon stockings had gone on sale in New York in the 1930's and, in this short period of time, nylons became a total success. Only on the first day of sale, 72,000 pairs of nylon stockings were sold!
Nylon shortages during WWII meant that women were forced to paint seams on their legs to give the impression they were wearing back seamed nylons!
The 70's bring new coloured tights & fashion prints
The 1970's are the boom of the fashion tights. By the 1970s, sales of tights had overtaken those of stockings. New colours and styles were manufactured and, with the arrival of the 80's, leggings and tights were a hit! Do you remember the movie Flashdance? 
Nowadays, hosiery is available in everything, from classic sheer tights to exciting colours and chic patterns. You can also get lovely stockings and hold ups, of course!
You May Also Like
26 August 2020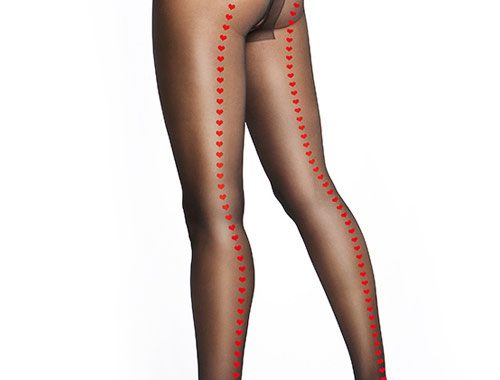 20 August 2020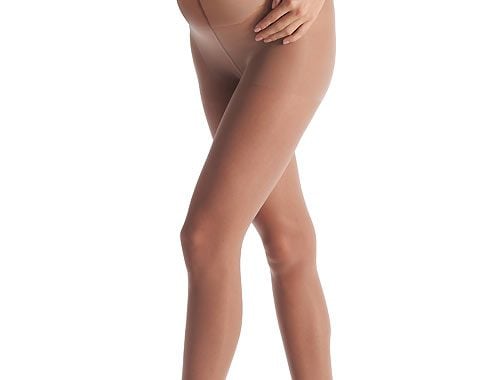 18 September 2020