Bella Hadid Tights Look Unveiled: Bella Hadid Is A Wolford Girl!
26 April 2017
Spring is the time of the year when many people say Goodbye to black opaques for the season. Some of you may go bare leg, some other will move to lighter deniers in black or nude. The most adventurous ones, though, will embrace one of the hosiery fashion trends for 2017. Model Bella Hadid has walked into this last group of hosiery fans. Her latest look in Wolford tights proves Bella Hadid is a Wolford girl! Welcome to the team, Bella!
You can see her pictures here.
Bella Hadid tights stole the show, don't you think? She paired these zig-zag patterned tights with a mini skirt, a light pink cropped top and a leather biker jacket. For a less formal touch, Bella left her heels at home and wore comfy ankle boots. Who needs fancy shoes when you have an amazing pair of Wolford fishnet tights?
Do you recognise Bella Hadid tights? These are the Wolford Banua Tights, one of our best-seller styles of 2017. These tights sold out very quickly, so we're sorry to say that they are no longer available at UK Tights. We do have, however, a large selection of patterned tights in black and other colours to choose from. Diamond patterns, arrows, small dots, big spots… we are adding new styles and patterns every week.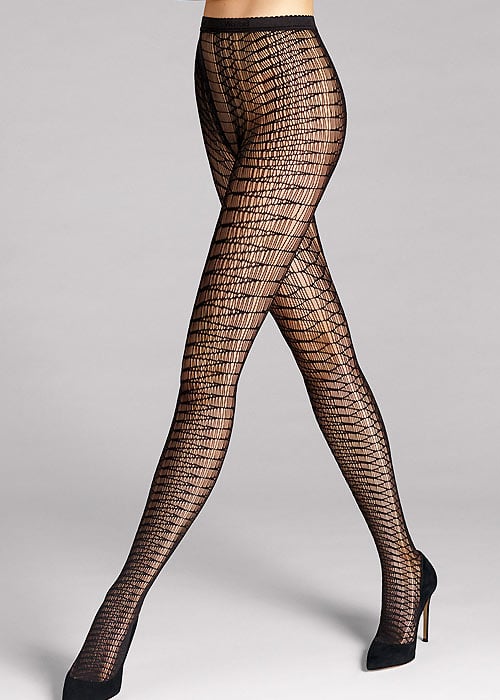 Kim Kardashian, Beyoncé, Lady Gaga, Katy Perry, Madonna, Rihanna… and now Bella Hadid! The group of Wolford Celebrity Fans keeps growing! 
While Bella Hadid has officially joined the group of fans of Wolford, another of the greatest Wolford fans was spotted once more in a Wolford style. Kim Kardashian legs looked spectacular in a picture Kim uploaded to her Instagram, featuring the Wolford Over the Knee Socks, which are currently available at UK Tights!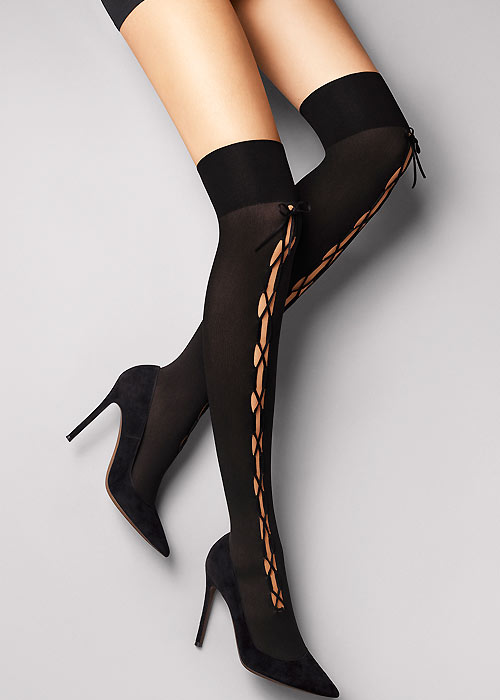 Are you going for patterned tights, like Bella Hadid? Have you maybe tried the Kim Kardashian over the knees look? Share your spring leg styles with us in the comments below!
You May Also Like
9 April 2010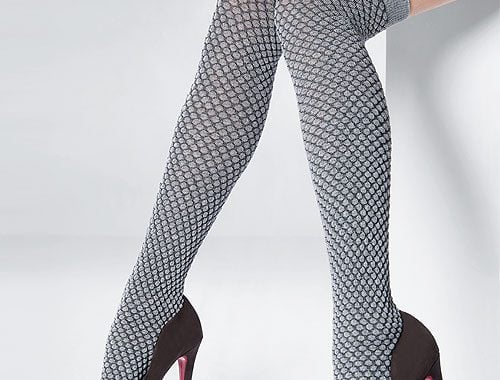 2 October 2014
12 August 2011