Why Multipack Tights may work for you
7 May 2020
Are multipack tights your thing? Many people refuse to buy tights in bulks because they aren't sure if they will be as good as the tights sold in individual packs. However, multipack tights are as good as your regular tights sold individually and these have a few perks you may want to know about. Keep reading!
Advantages of buying multipack hosiery
Multipack hosiery is perfect for the people who have little or no time to waste shopping for everyday items. If you're the kind of woman who wears a similar product each day then what's the point in buying them in ones?
Buying in bulks saves time, but also money. Multipacks are usually more economical because most suppliers would make an effort to reduce the individual price when you're going to buy 3 or 5 pairs.
There is, of course, the convenience. You don't have to constantly be buying pair after pair of tights and your hosiery drawer will remain fully stocked at all times. You'll also save money on delivery charges.
It saves money and time, but also it's better for the environment, as multipacks save on packaging. Buy having two or more pairs of tights, stockings or hold ups packed together in one single pack, your hosiery wardrobe becomes more environmentally friendly.
Best multipack tights on the market
We have looked at multipacks on the market today and these are a few that we would recommend you try.
Charnos 24/7 Bodyshaper Tights (2 Pair Pack)
This product is a 2 pair pack and is one of our Charnos's best-sellers. It's a 15 denier product with a fabulous tummy and upper thigh shaping, so you'll have a smooth silhouette even under trousers. Very reasonably priced, they are a great everyday item and your legs will look wonderful for work or play.
Charnos 24/7 Sheer Tights with Added Back Panel (3 Pair Pack)
This is a 3 pair pack and it's a great value. Again, a 15 denier product but this one has a boxer brief and is aimed at the more curvy lady. A reinforced toe makes them much more durable. If you buy a few of these packs, you'll have a nice little stock in your hosiery drawer.
UK Tights Supper Saver Light Support Tights (6 Pair Pack)
Amazing value in several different colours and sizes. These are perfect for people who are always on the go. If you're on your feet a lot and just feel like your legs could do with a bit of a lift then try these, you'll not be sorry. This is a 6 pair pack and you'll love the look and feel of these tights.
Golden Lady Luxury 40 Denier Tights (2 Pair Pack)
Gorgeous and soft, these 40 denier opaque tights are a real must-have. If you've a daughter at school, or you just want a lovely opaque tight to wear for work with your suit or dress, then these are perfect for you. Great coverage and a 2 pair pack so no need to worry about not having a pair of tights to hand. If you want a thicker version, our Golden Lady Luxury 60 Denier Tights 2PP are just as good as the 40 denier tights.
We've talked about the tights, but we also have multiple packs of stockings, hold ups, knee highs, ankle highs and socks, ready to buy at our website.
You May Also Like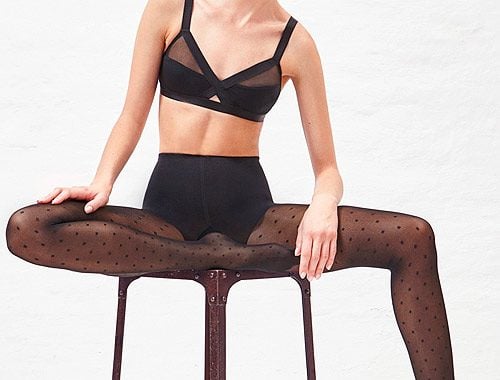 5 January 2017
1 August 2013