Best Stocking Filler Ideas: Sparkle Party Tights
15 December 2016
Countdown to Christmas and New Year's Eve. If you have been good this year, we are sure Santa is bringing you lovely hosiery. If you think Santa isn't going to get it right this season, maybe it's time to treat yourself with these sparkly party tights, delivered right in time for New Year's Eve. Looking for last minute stocking filler ideas? You can either take a look at these gorgeous UK Tights Gift Ideas for hosiery fans or just keep reading this post to discover our top picks for the season.
Lurex Tights are the Party's Must-Wear Trend!
Traspareneze Campula Footless tights with golden or silver glitter 
Glitter tights have been one of the top trends in hosiery in 2016 and the party season is just the perfect time of the year to embrace this trend, particularly if you are one of those people who hasn't still dared to wear them. Gold, silver and bronze glitter are extremely popular this season. Combinations are limitless. You can wear your lurex tights with a velour skirt, a trendy Wolford bodysuit, tulle, leather… and when the party season is over, you can still pair them with your denim clothing.
The Pierre Mantoux Etoile Tights with a classy golden back seam are truly unique
If you are after one of those signature tights that make it impossible to stop looking at your legs, you definitely have to try sparkle tights. The Pierre Mantoux party tights above have a lovely golden back seam and a top, similar to suspender tights, that make your legs look sexy and elegant. The Trasparenze tights below are simply gorgeous! After their success last season, Trasparenze has re-edited them this season. No matter how you style them, these glitter tights are just perfect for any occasion!

The Trasparenze Vlinder Sparkle Tights are available in black, silver or gold. All of them are fabulous, of course! 
As you know we often work closely with fashion magazines. Well, you should know that we are getting many requests of animal-printed tights to be featured in fashion magazines. That's a clue of what's going to be hot in 2017, don't you think?
Welcome the Rainbow Sparkle in your life!
The Pierre Mantoux Aurora Tights with multi-colour embellished crystals are one of the most attention-grabbing tights ever! Glitter doesn't always have to be golden, silver or bronze. These tights have young yet elegant finish. Being 70 denier, your legs won't notice the cold out there, which is always something to keep in mind when buying hosiery in December.
Other honourable mentions you shouldn't miss:
You May Also Like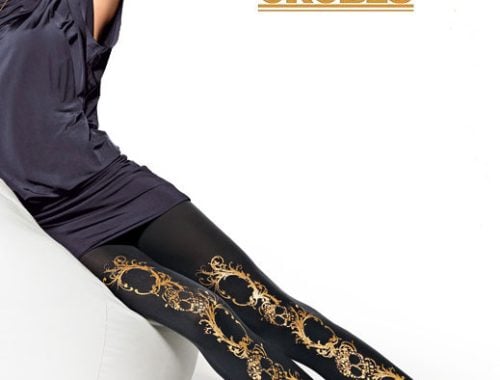 5 May 2011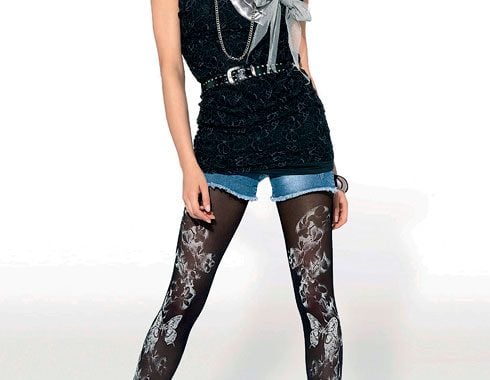 16 March 2012