Black and Gold Lingerie For New Year's Eve
6 December 2018
Welcome to the festive season! The time of the year to shine in sparkles and metallic fabrics. Most festive dinners with relatives, friends and co-workers take place around this time of the year, as a training for a big night of glamour and excess: New Year's Eve, of course! This year we bring you a style trend you need to make yours, the Black and Gold Lingerie.
Unlike other coloured trends in fashion, the black and gold lingerie trend suits everyone, from the younger to the older women. We, at UK Lingerie stock black and gold bras and briefs in a wide range of sizes. As always, we try to care for the larger and the smaller pockets, as you can see underneath this text.
If you have a party coming soon in your diary, check out what are our greatest black and gold lingerie sets to style when you go out next Saturday and on New Year's Eve.
Lascana Fabiola Bra And Brief, Our Newest Style:
Have you heard of Lascana bras before? They are so good! Lascana is our newest brand of lingerie. We only stock a selection of styles, from this seductive black and gold lingerie set to some DD+ bras. Lascana has the right price point. The set above is £60, which is a great price for the quality you get when you buy a lovely push-up bra and a matching lace brief like these ones.
Have you noticed the brief is more see-though that the bra? We love that mesh and lace look. It really makes the golden lace details stand out. As for the bra, the finish is completely smooth, hence that opaque look. We wouldn't mind wearing this push-up bra under a see-through shirt. What about you?
Lepel Fiore: Ready to glow
The best thing about black and gold lingerie is the versatility in this colour combination. On the one hand, you get the ultimate luxury look. There isn't anything more elegant than a tasteful golden detail, right? On the other hand, this is a style you can wear all year round and combine with your black lingerie.
Black and gold lingerie styles are so sophisticated! You don't even have to spend a fortune in lingerie to look amazing in the festive season. Lepel has created a festive version of its best-selling style, Lepel Fiore, in black and gold. We, of course, love it. This set is available in DD+ sizes, too, but it's selling out well. So, if you like it, don't waste your time and go for it! Bras start from £26 and briefs from as little as £10.
What if you want to get yourself a little treat?
A black and gold lingerie set is a fantastic gift idea for Christmas, Valentine's day or any other special occasion. And, you know, if there isn't any special occasion ahead, you can always upgrade a regular day into a superb one with the right lingerie. The Aubade lingerie set below has the magical effect of making you forget about any worry.
Aubade Femme Glamour Black And Gold Lingerie Collection
This Aubade lingerie set is too pretty to keep in your underwear drawer. Aubade has so many amazing bras, briefs and garter belts that choosing the right style becomes an issue. It definitely takes much longer than usual. We get it. They are all equally stunning. So flattering. So well made. You cannot really find any fault in them. We'd advise you look closely at the details: the print, the floral lace, the embroidery… as well as the technical aspects.
The bra above, for example, is available in a plunge version and you can match it with three different types of briefs: boy short, Italian brief and Thong Brief. As usual in Aubade, they are all simply perfect!
These are only three of our black and gold lingerie ideas for New Year's Eve, but there are many other styles you can wear this magical night. In Spain, women often wear red lingerie on New Year's Eve. It's said to bring good luck. Should we trust it? Whichever the colour you go for: red, gold, black or any other, don't forget to check out our website for spicy lingerie gift ideas and stocking fillers.
You May Also Like
16 August 2011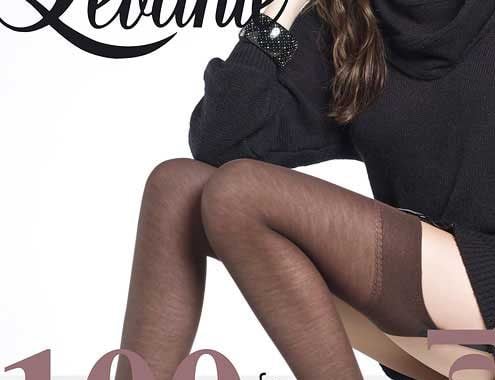 19 January 2016