Christmas Lingerie Gift Guide
4 December 2015
Finding the ideal Christmas present isn't an easy job. Even more, if you are not sure what lingerie is the best option for a Christmas lingerie gift. So, we want to make it easier for you. Generally speaking, you have to look for something unique and beautiful. It's a gift, so stay away from the basics and, maybe, look for something more pretty than practical. Who wants a practical lingerie set on Christmas anyway? These are our secrets to perfect your Christmas lingerie gifts for women.
How to buy lingerie as a gift on Christmas
The golden rule when buying any gift, but especially when buying Christmas lingerie gifts is: focus on who are you buying it for. Always think of the tastes of the person you are buying lingerie or nightwear. It's important to have into account not only your own taste (everyone thinks of her own taste somehow, even if this isn't done on purpose) but, also, the likes and dislikes of the other person. You aren't buying for yourself, but you obviously have an idea of what you want, which is not bad, as soon as you also consider the other person's needs.
What's not OK to give as a gift on Christmas?
There are a number of Christmas lingerie presents you shouldn't buy, if you don't want the other person to hate you. Don't buy shapewear for a gift under any circumstances. Never. Don't even think about it. Shapewear is something you buy for yourself. There isn't anything wrong with wearing shapewear, of course, but it's something you don't want to be gifted. Trust us on this.
Let's talk about nude lingerie, too. A woman may wear nude seamless underwear, but it doesn't mean that she wants you to buy new nude lingerie on Christmas. Be original! Let's try with something pretty and spectacular. Something colourful, for a chance. Or an elegant black lingerie set. Everyone loves a timeless black lace set, right?
Here you have a few Christmas Lingerie Gift ideas for all budgets, with a 100% chance of success!
Christmas Lingerie Gifts up to £50: 
A cute satin chemise like the one in the picture above, a seductive see-through gown or a set of camisole and shorts are the perfect Christmas lingerie gift under £50. If you don't have a massive budget, you can still find lovely sets of bra and brief under £50. Bluebella, Pour Moi, Pretty Polly, Lepel, Wonderbra, Playtex… we have some amazing affordable brands of luxury you can pick from. And why not giving away a bodysuit? We have some gorgeous Leg Avenue bodysuits under £50.
Christmas Lingerie Gifts under £100: 
Why not choosing a beautiful set of bra and brief? We have chosen a style by the lingerie brand Promise, as you can create your own sets of Promise by mixing and matching different bras and briefs: underwired bras, push-up bras, longline bras, non-padded cups, shorts, thongs, regular briefs, etc. Don't forget to check out our lovely Maison Lejaby collection, too, with sophisticated lingerie looks up to G cup size.
Christmas Lingerie Gifts under £150: 
The LingaDore Aria Kimono in wine-black (£56) and matching LingaDore Aria Chemise wine-black (£46).Also available in gold-black!
Christmas Lingerie Gifts under £200: 
Nothing says "I love you" like an Aubade lingerie set. If you have the budget, you should definitely keep this luxury lingerie brand in mind: Aubade Paris. No woman has ever compained after opening her Christmas present to find an exclusive Aubade lingerie set.
Christmas Lingerie Gifts under £250: 
Not everyone can afford a Christmas gift over £250, but, if you can, there are a few brands you should definitely keep in mind:
As you can see, there is plenty of choice for all budgets. Are you looking for something different? Have a look at our Christmas lingerie and nightwear selection. Do you have any questions? Feel free to give us a call to 01625 460182 or email UK Lingerie lovely customer service.
You May Also Like
28 September 2010
30 September 2019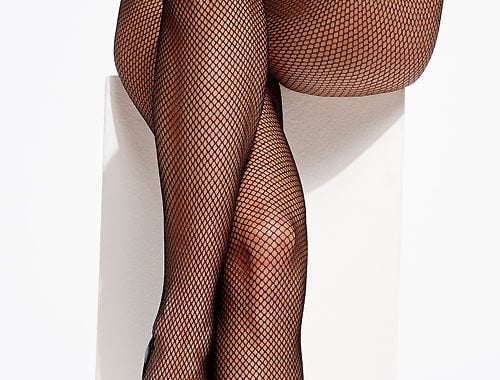 25 June 2020