Fashion Tights and Their Reality Distortion Field
17 August 2011
We've come to expect a certain kind of style and class from Trasparenze.
They've had a kind of theme running through their work for the past few seasons that's been unmistakably theirs.
Honolulu is that style, captured, refined and beautifully expressed.
The mock stocking tops and bows are quickly becoming a signature of Trasparenze's fashion tights. They give a richness and luxurious feel to the piece and a kind of sophistication you only find in the very best leg wear brands.
If you saw anything of theirs from last Winter, and a few from this Summer, you'll recognise the pinstripes immediately. The Sergio Leone style Gangster-chic is a lost art. It's being somewhat revived in gentlemen's suits but Trasparenze are one of the few that keep the tradition strong. The practical benefit of pinstripes is that they're superb at slimming leg lengthening.
But we think the most obviously stunning part of this piece is the heart motif. Yes, Trasparenze never does a half job. Honolulu Fashion Tights cannot just attract attention, they need to use it properly, too. It's like a Reality Distortion Field, or something!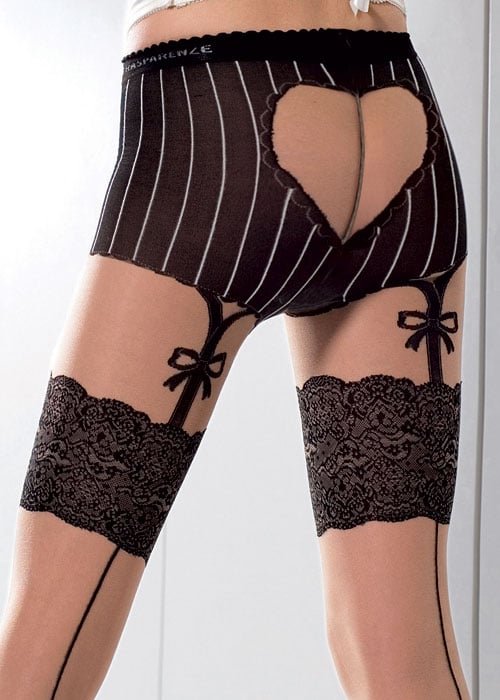 The heart motif gives this design its sex appeal, but doesn't detract from it's sophistication.
Trasparenze is a perfect example of what makes us do what we do. It's such a pleasure writing about fashion tights like these and getting to know the designs. Unfortunately though, the image says more than our words ever could. It's the striking photography that you need to take a look at to appreciate the work that's gone into these fashion tights.
We think that's all the justice words can do this design, so we'll let the photography do it's thing.
Until tomorrow, when we'll be looking at the perfect gift item this season. In fact, it's almost ready wrapped.
Sign up here so you won't miss out on whatever it is we're talking about.

You May Also Like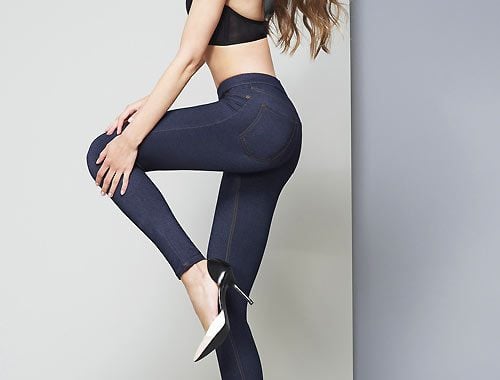 31 October 2018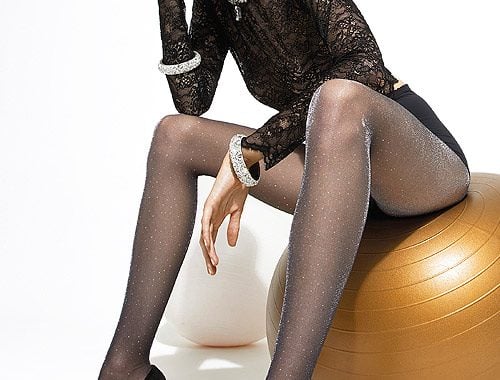 21 November 2014
8 February 2011