Three Girardi Fashion Hold Ups To Fall For
31 October 2017
Girardi may not be the first option for the fans of luxury hosiery, but its designs are truly special and unique. Every time we receive Girardi's new styles we rush to make they ready to buy. Girardi never disappoints us. Girardi's floral lace styles are always stunning. Same about its fishnets and back seamed tights. So seductive and elegant! Its embellished tights are pure perfection, too. We often write posts about Girardi tights, but we often forget about its hold ups, which are (spoiler alert) to fall for! Hold-ups fans, keep reading to discover why we have fallen for these three Girardi fashion hold ups.
Girardi Claudie Hold Ups
Every season Girardi brings us a corset-inspired style. Last season they had some fantastic hold ups with a little corset detail on the top band. This season they have created these absolutely seductive hold ups with a front corset motif. We loved them from the minute we saw them in the picture, but, we have to admit, these Girardi fashion hold ups look even better in real life than in the picture! These hold ups are calling for a night out… or a night in! Click on the picture above for a closer look and size availability.
Girardi Faux Leather Hold Ups
Also opaque, with a leather detail and the cutest bow detail! We can't have enough of these Girardi fashion hold ups! If you look from bottom to top, you'll notice how elegant is the finish. So classy! Moving up, however, things spice up with the leather fabric insert. Unlike other styles we have seen out there, these Girardi fashion hold ups are a perfect mixture of leather legwear and minimal style. Worn with a knee-length outfit, nobody will be able to notice the little bows in your new hold ups. It's up to you to decide who (and when) can somebody see them. It can be your little secret!
Girardi Pure Scent Lace Top Hold Ups
If you're after a more classic hold ups style, you need to look at these above. They are the perfect pair of lace opaque hold ups. Fantastic slightly sheen leg finish, ideal for this time of the year. Still, the deep lace top makes it a whole difference. This kind of deep lace motif is more common in sheer hold ups, rather than opaque hold ups, which makes this style stand out from the crowd. If you love them in the picture, you'll adore them in real.
How do you find these three amazing Girardi fashion hold ups? Which is your favourite? Head to our site to discover more Girardi hosiery styles, including stunning tights, too!
You May Also Like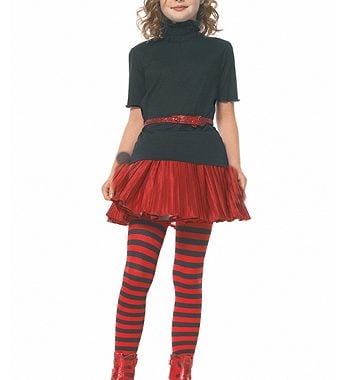 10 October 2014
15 April 2016